BHL Valued by Historians
Many people tend to think of BHL as a resource for scientists. While it's true that scientists use BHL to find species descriptions and data about earth's flora and fauna, they are not the exclusive beneficiaries of this wealth of knowledge.
BHL contains more than half a millennia's worth of records about the discovery of life on our planet. It is valuable both for the raw data it provides and for the context and history it relates. It is not just a repository of biodiversity information. It also captures the evolution of our understanding, appreciation, and interactions with the natural world.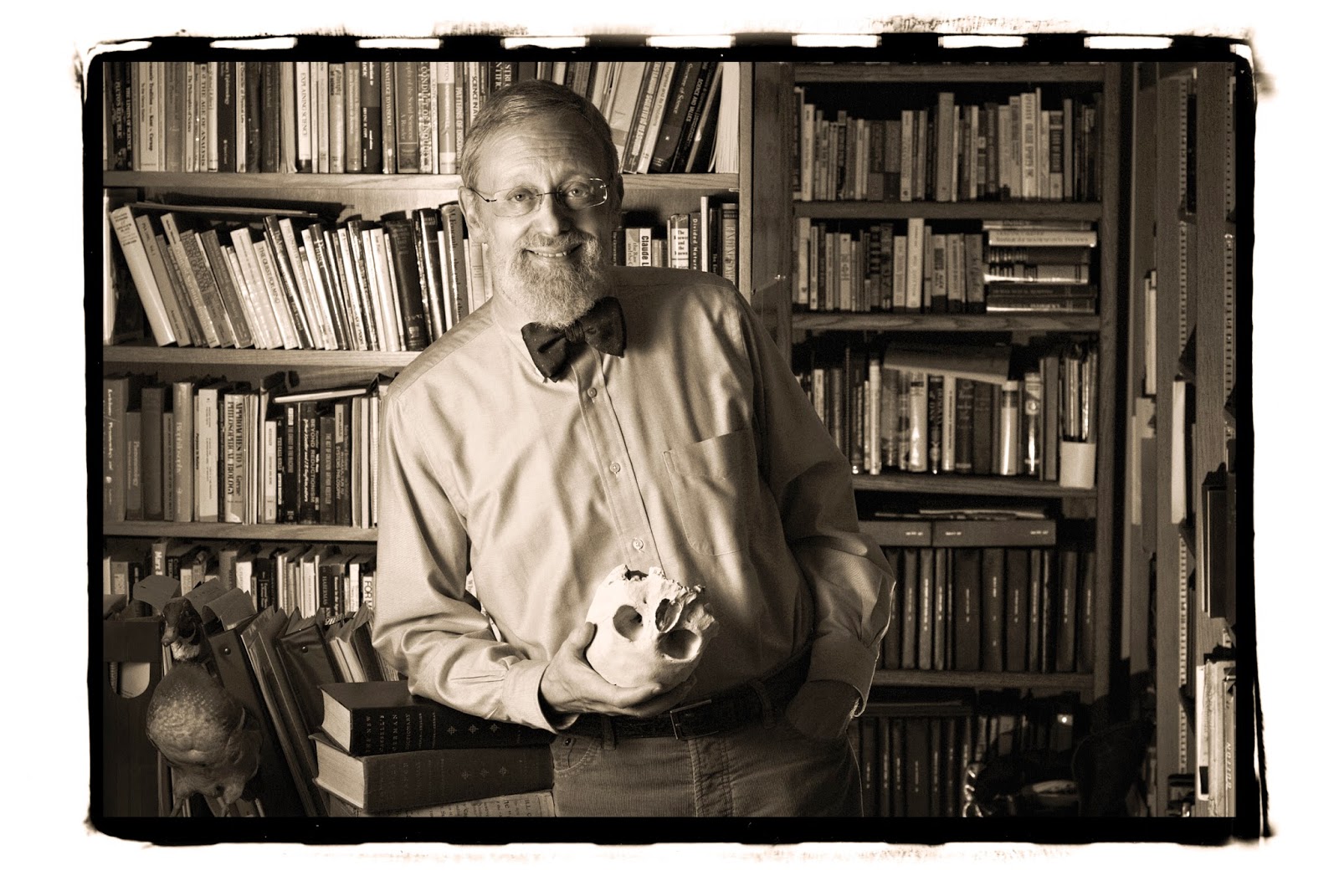 Dr. Paul Farber, Distinguished Professor of the History of Science at Oregon State University.
Dr. Paul Farber is a Distinguished Professor of the History of Science at Oregon State University. He has been active in his field since the 1970s, when he received his Ph.D., though his love of the subject first blossomed during his undergrad years. Recently, a colleague asked him to help prepare an 800 page manuscript on the history of nineteenth-century German biology for publication as a book.
"I had read a draft of the manuscript and thought it was absolutely brilliant. Since the person is someone to whom I feel greatly indebted, there was no question that I would do it," recalls Dr. Farber. "When I began, I came across simple formatting issues (getting the manuscript to conform to the guidelines of the Press that had accepted it). But, then, I discovered there were MANY footnotes that were incomplete. Some of the citations were mere last names and a date. Many references were to fairly obscure journals, and all the names of the journals were just abbreviations (sometimes short versions)."
Decoding such a conundrum of bibliographic references may seem nearly impossible. But thankfully for Dr. Farber, a serendipitous Google search led him to BHL.
"The BHL was like a knight in shining armor, or the cavalry coming over the hill, to rescue me!!" lauds Farber. "I was able to go to complete runs of minor journals and hunt down many references, or use the BHL to find related works, and through their bibliographies get clues as to what I was hunting."
Thanks to the open, digital nature of BHL, Dr. Farber was able to conduct all of his research locally. "The ability to find full runs of obscure journals makes it possible to work from the Pacific Northwest without traveling to a major library somewhere else," explains Farber. "Without the BHL the project would have been enormously more difficult. In the future, I will use [it] to locate material and download sources that are not available to me at my university library. It will be a first stop in any future historical research!"
Whether it be a scientist cataloging new species, an artist seeking inspiration from the natural world, a policy maker crafting conversation reform, an historian lecturing in a classroom, or a curious youngster investigating local fauna for the first time, BHL provides a robust knowledge corpus that enables anyone, anywhere to explore a breadth of questions about natural history and biodiversity.
What will you discover?
Explore BHL and our Flickr today. Connect with us on Facebook and Twitter to learn more about biodiversity and our collections.
Special Thanks to Dr. Paul Farber for providing fascinating insight on the application of BHL within the humanities. Do you have a story to tell about your experience using BHL? Tell us about it by writing to feedback@biodiversitylibrary.org!