For the past year, BHL-Australia has been very quiet. So quiet, in fact, you would be forgiven for forgetting we exist (unless of course you read about our contribution to the new BHL website).
Why the silence? Because, in 2013, we ran out of funding.
Our digitisation work didn't stop, however. Deep in the Museum Victoria library, six dedicated volunteers (supervised by equally dedicated library staff) continued to scan and process volumes from our collections and upload them into BHL.
We are now thrilled to announce that BHL-Au is back in full force. Still led by Museum Victoria, we have renewed funding from the Atlas of Living Australia and a new enthusiastic team. And we have grand plans for BHL-Au.
These include:
The digitisation of non-published works in our historical collection: Gold Registers, Exhibition Catalogues, Field Diaries and the unbound sections of the Prodromus of the Zoology of Victoria.
The continued digitisation of rare books, starting with those featured in our Art of Science exhibition.
The establishment and ongoing support of new BHL partners within museums and herbaria around Australia and in New Zealand.
The strengthening of our existing relationships within the global BHL community.
The books contributed by Museum Victoria can be viewed on our new Collection page on the BHL website.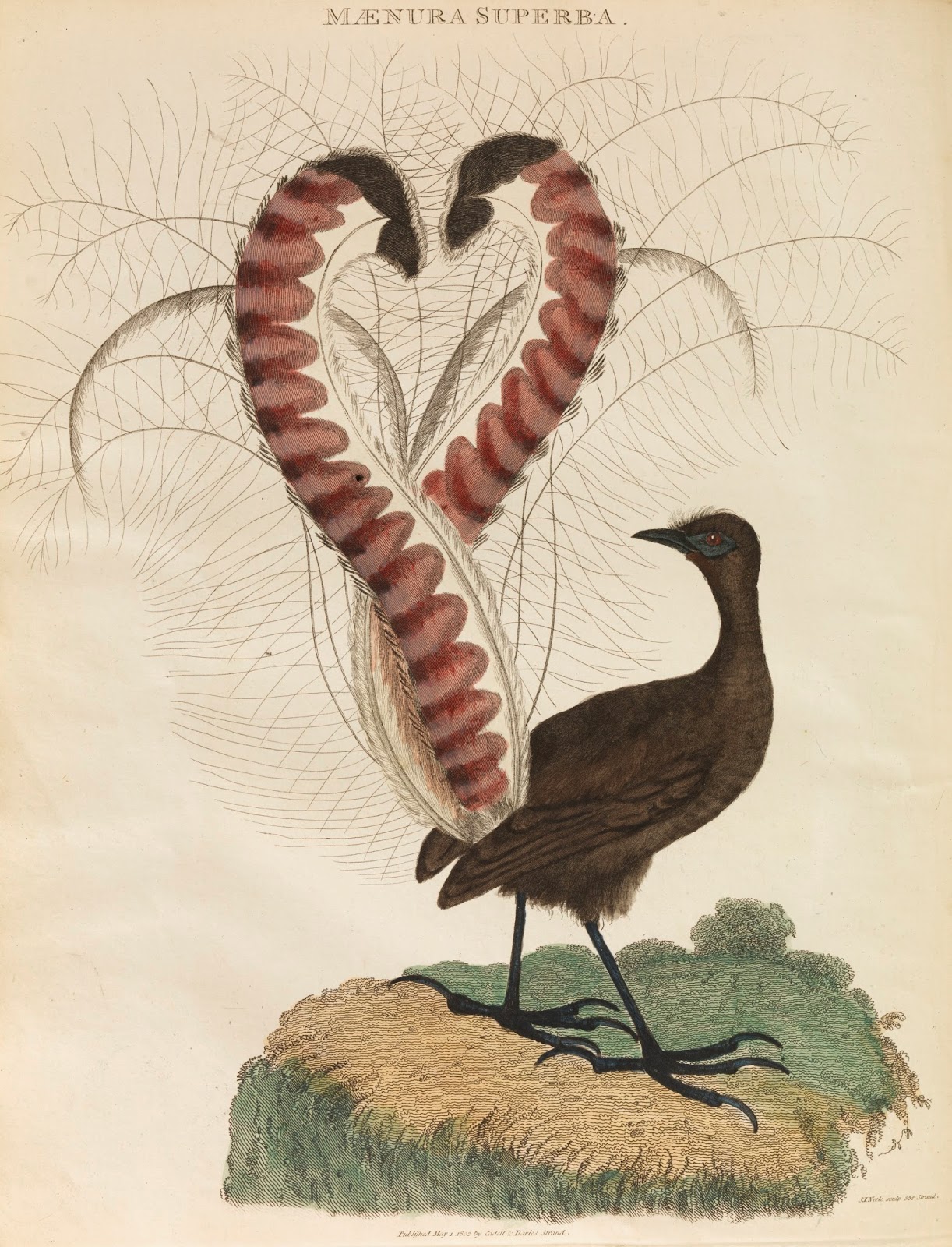 Coming soon to BHL via BHL-Au: Superb Lyrebird, from An account of the English colony in New South Wales, from its first settlement in January 1788 to August 1801, David Collins, 1804.
Who are BHL-Australia?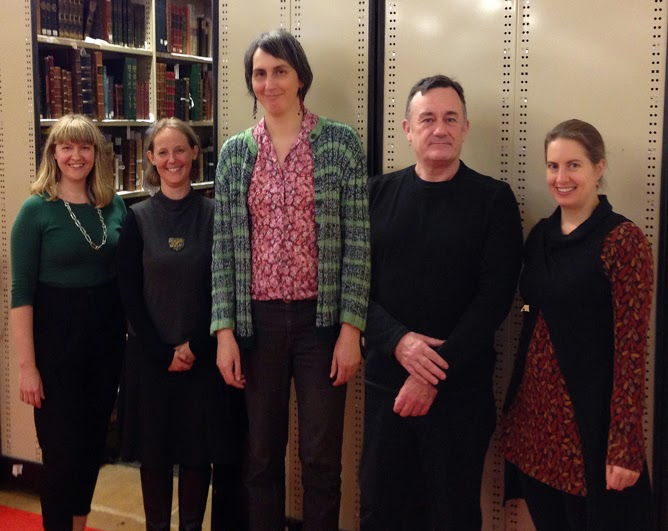 The BHL-Au Team: (from left) Hayley Webster, Ely Wallis, Cerise Howard, Jim Healey, Nicole Kearney. Credit: Simon Sherrin, Museum Victoria.
Ely Wallis is the Manager of Online Collections at Museum Victoria, the Chair of BHL-Global and the Project Lead for BHL-Australia. Ely is a zoologist by training but now spends her time publishing the museum's encyclopedic collections onto websites, gallery interactives and to apps.
Nicole Kearney is the Project Coordinator of BHL-Au. She is a zoologist, science communicator and professional writer/editor. She has worked at Museum Victoria since 2003, most recently on a series of field guide apps. Her position with BHL combines her professional interests with her life-long love of books.
Cerise Howard is the Digitisation Coordinator for BHL-Au. Occupying various roles at Museum Victoria connected to online publishing over the last ten years, she is also the Artistic Director of the Czech and Slovak Film Festival of Australia (CaSFFA), a writer and broadcaster on film, and a musician with a theatrical bent.
Hayley Webster is the Manager of the Museum Victoria Library. She has been involved in BHL-Au since 2011, contributing books for digitisation, providing access to the library collection, arranging for books to be treated by our Conservation department, and working with our dedicated team of volunteers.
Jim Healey has worked for the past two years as a BHL Volunteer and now joins us as the project's Technical Support Officer. He brings to BHL over 25 years of experience working in IT, as well as a passion for photography and electronics.
The team also includes five passionate and dedicated BHL Volunteers: Bob Griffith, Heidi Griffith, Sue Halliwell, Alan Nankervis and Tiziana Tizian. All five have been with BHL-Au since February 2012.