What do the Scarborough District, tigers, Socieded Cientifica Argentina, Auckland Institute and Museum, birds and the Svjatoj Nos wetlands have in common?
Actually not much…
…except that they are the newest in-copyright additions to the BHL collection!
If you still think that BHL is strictly about legacy literature, think again. Although still a very small portion of our collection, in-copyright titles now total over 400 from 170 licensors. Please see our Permissions page to learn more about the in-copyright content in our collection.
Where possible, BHL acquires permission in the form of a signed license agreement from copyright holders to digitize post-1922 publications. These publications are available for open access under a Creative Commons Attribution-NonCommercial-ShareAlike 4.0 (CC BY-NC-SA 4.0) license. Users are welcome to reuse the in-copyright content in BHL so long as they adhere to the terms of the CC license, meaning:
you attribute the content to the copyright holder,
use the content for non-commercial purposes such as educational or personal use
share the content under the same license (CC-BY-NC-SA 4.0)
Our latest (bio)diverse mix of titles hails from all over the world:
The Natural History of the Scarborough District
Since 1889, the Scarborough Field Naturalists' Society has encouraged the organization of "amateur naturalists' with interests throughout the spectrum of natural history." BHL is pleased to include this publication in our collection as we feel we are the perfect place for these types of smaller scholarly society publications.
Tracking tigers : a review of the status of tiger, Asian elephant, gaur, and banteng in Vietnam, Lao, Cambodia, and Yunnan (China), with recommendations for future conservation action by Will Duckworth and Simon Hedges (1998)
In 1998 the World Wildlife Fund (WWF) Indochina programme commissioned a report on the status of large mammals. "It was an incredible piece of work and represents an expertly pieced together compilation of data and information from every source possible" explains Michael Baltzer, Director of the WWF Tigers Alive Initiative. As the first in-copyright WWF publication to become a part of the BHL collection, we hope this is a good sign for additional WWF publications to come.
Anales de la Sociedad Cientifica Argentina
A pioneering institution for scientific study in Argentina since 1872, the Sociedad Cientifica Argentina has published its Anales for over 130 years. BHL is thrilled to be able to provide this complete publication through the present day. Digitization of the Anales is underway and should be available shortly.
Bulletin of the Auckland Institute and Museum and Poirieria
The Auckland Museum Institute dates back to 1867 when it assumed the management of the Auckland Museum and became the regional representative of the Royal Society of New Zealand. Its Bulletin covers a spectrum of topics related to natural and human history. The Auckland Shell Club was formed in 1931 as a section of the Auckland Museum Institute, dedicated to "all things molluscan, ie: shell collecting (recent and fossil), conchology and malacology (study of shells and shellfish), and molluscan ecology and conservation." These publications will be available in BHL soon.
Ornithological Society of Turkey Bird reports and Ornithological Society of Turkey Bulletins 
In 1978, the Ornithological Society of the Middle East (OSME) formed as a successor to the Ornithological Society of Turkey. Its purpose is to promote research and address conservation issues for birds in the region between, "between Europe, China and the Horn of Africa on two major migration flyways crossing Central Asia's wind-swept steppes, the Caucasus's towering mountains, Arabia's wide arid deserts and the tropical seas of the Indian Ocean." Previously, the OSME gave permission for BHL to include Sandgrouse and its Bulletin in our collection. It has now added 2 more titles, published under its former name. Please stay tuned for digital copies of the Bird reports and Bulletins to appear in the coming weeks.
Ecology of the Svjatoj Nos wetlands, Lake Baikal by J. Mlíkovský & P. Stýblo (eds.)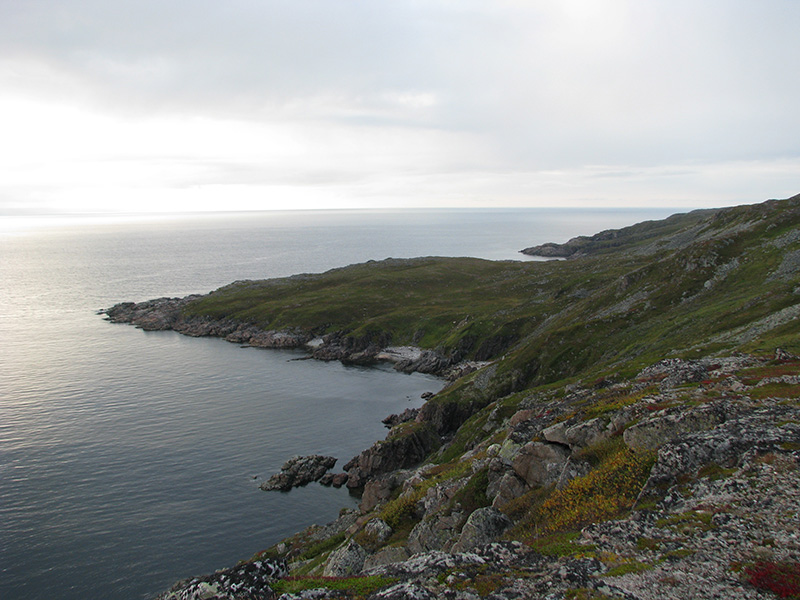 These stunning wetlands are located on the Kola Peninsula along one of the most northeastern coasts in Russia. BHL is pleased to make this work available in our collection soon.
Digitization is in progress for these titles and you can see them appearing via our recent additions list.
Want to see more in-copyright content in BHL? Let us know what you'd like to see!