Madame Vincent's Studies of Flowers and Fruits
Études de fleurs et de fruits: peints d'après nature by Henriette Vincent is a book of beautiful botanical illustrations.  With 48 color plates of stipple engravings of flowers and fruits, this work was first published in Paris, France in 1820. This is a scarce volume with only a few copies known to exist in libraries.
In his Flower and fruit prints of the 18th and early 19th centuries, Gordon Dunthorne calls this book "…among the most exquisite of all flower prints in their beauty and delicacy of execution."
Among the fruit depicted are plums, currants, cherries, apricots, grapes, apples, pears, peaches, raspberries, and strawberries. The flower assortment includes tulip, daffodil, jasmine, pansy, lilac, hyacinth, iris, nasturtium, and roses in white, red, and pink varieties.
Within these vibrant colored plates, Madame Vincent incorporates imperfections on the fruit, leaves and stems and adds moths, ladybug, and dew drops. True to size, shape, and color, when I look at her work, I feel as though I'm seeing her plant sample in its true form.
As was proper etiquette for women at this time, what you don't see are roots, seeds, and reproductive plant parts, which would be included in scientific works of this era.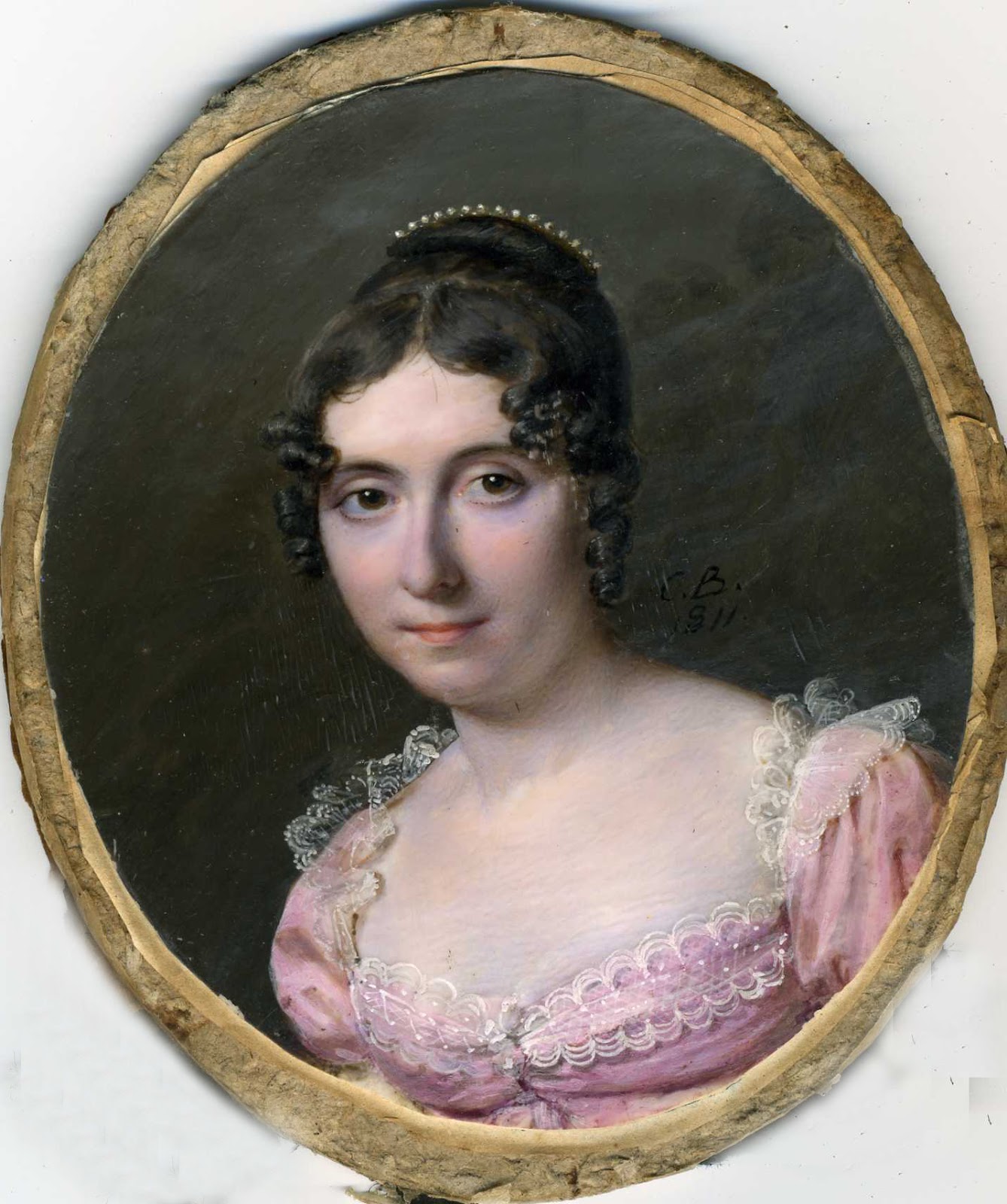 Henriette Antoinette Vincent (1786-1830). Image used with permission from her descendent.
Madame Vincent was a student of renowned botanical artists Pierre-Joseph Redouté and Gerard van Spaendonck and truly learned her craft from the masters. She had the opportunity to exhibit her work in the Paris Salon about the time this volume was published.
The plates are signed "Peint par Mme. Vincent, gravé par Lambert aîné," which translates to "Painted by Mrs. Vincent, engraved by Lambert elder."
Explore this magnificent work in BHL, digitized from the collections of the Chicago Botanic Garden Lenhardt Library, and explore all of the illustrations in Flickr.