Expanding Access and MiBio team members present at the annual Council on Botanical and Horticultural Libraries Meeting
The Council on Botanical and Horticultural Libraries hosted its 48

th

Annual Meeting in Cleveland, Ohio May 24-28

th

, 2016.  With perfect weather and a packed schedule, members were kept busy experiencing a number of different museums, attending meetings and hosting member presentations and speakers.  Tours of the Cleveland Botanical Garden, West Side Market, Great Lakes Science Center, Rock and Roll Hall of Fame and Museum, Dittrick Museum of Medical History, Cleveland Museum of Art, Cleveland Museum of Natural History, Herb Society of America, and the Holden Arboretum allowed attendees to gain a well-rounded sense of Cleveland's landscape.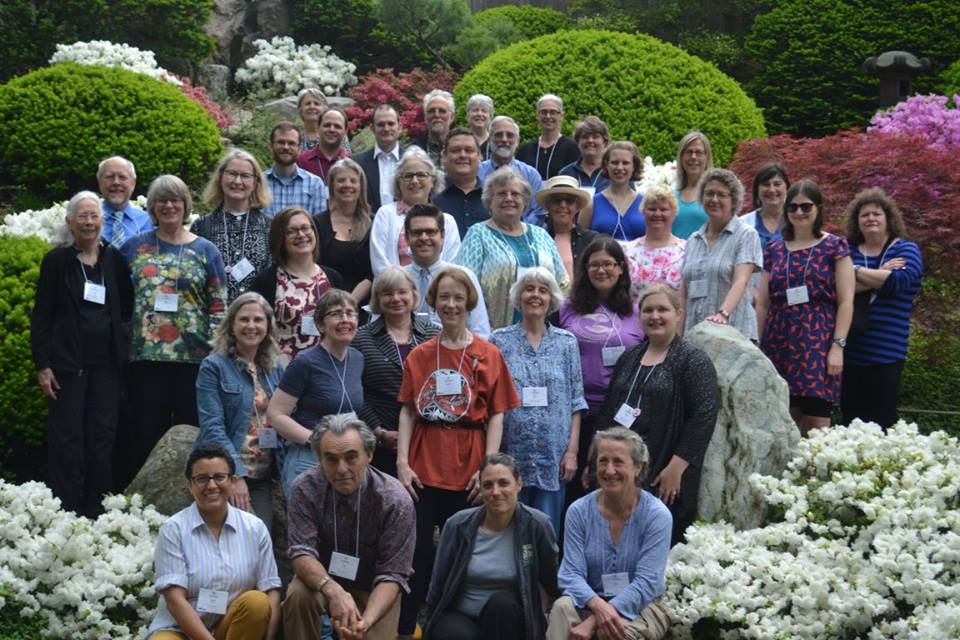 Photo credit: Jennifer McDowell
The Council on Botanical and Horticultural Libraries (CBHL) is made up of organizations, institutions and individuals from around the world.  It was created to initiate and facilitate communication between those focused on libraries and botanical and horticultural literature and dates back to November 13, 1969 when the first conference convened in Boston, Massachusetts.  It was more formally founded the following year at the
Second Conference
.  Members of CBHL include the Denver Botanical Gardens Helen Fowler Library, Michigan State University Libraries, the Morton Arboretum and many others.  Some BHL affiliates and partners are also a part of CBHL including the Missouri Botanical Garden, the New York Botanical Garden, and the California Academy of Sciences Library.
One of the member presentations was titled "Towards better accessibility to biodiversity knowledge: The Biodiversity Heritage Library as a platform for content sharing and discovery" and included two different presentations on two BHL projects.  The first was the Expanding Access to Biodiversity (EABL) team members: Mariah Lewis and Patrick Randall.  This presentation, which is now available online, covered topics such as timeline, funding, scope, copyright, digitization, metadata, curation, and the benefits of participation. 
Following this was William Ulate who presented on Mining Biodiversity (MiBio).  While Expanding Access aims to bring more content into BHL, Mining Biodiversity is dedicated to transforming BHL into a next-generation social digital library resource that not only gives access to users, but also facilitates study and discussion of legacy scientific documents.  This international collaboration is a project rooted in helping users locate information within BHL easily and efficiently while fostering collaboration.  The presentation can be viewed
here
.  Members were also able to access and test the search
interface
and leave valuable
feedback
for the project.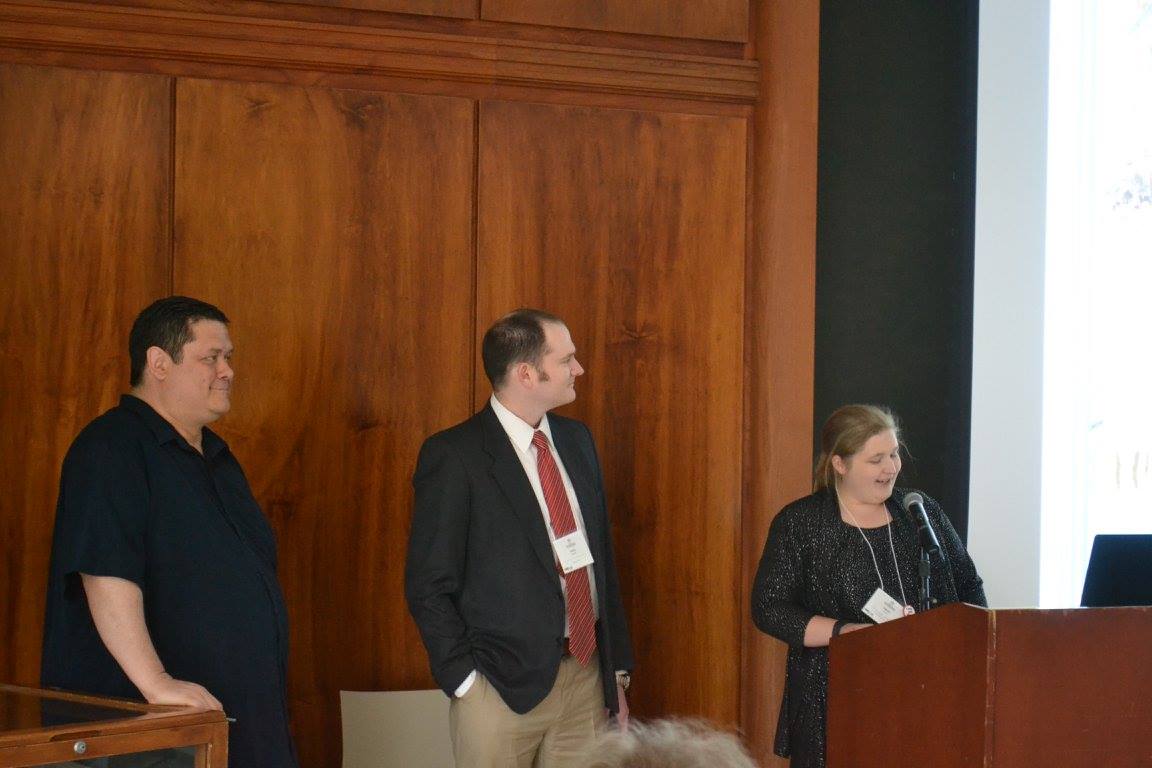 William Ulate, Patrick Randall, and Mariah Lewis present at CBHL


Photo Credit: Bill Musser
The two presentations were met with an extremely positive response from attendees and facilitated wonderful conversations about the Biodiversity Heritage Library, Expanding Access to Biodiversity Literature, and Mining Biodiversity.  Expanding Access was able to talk with a number of future contributors about the project and are looking forward to working with them to add their content into BHL!
Special thanks to our spectacular hosts: The Cleveland Botanical Garden and The Holden Arboretum and CBHL for allowing us to present!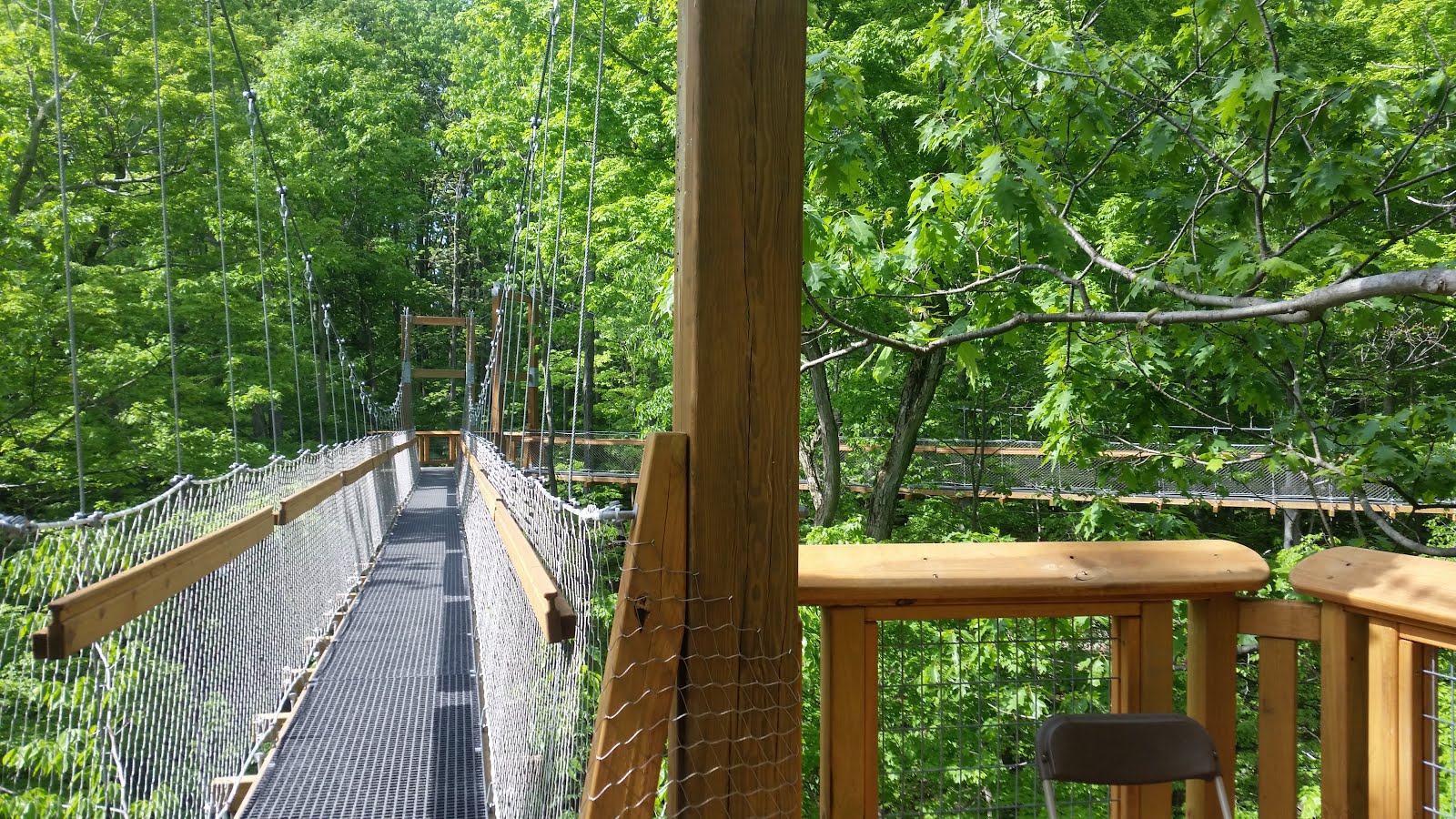 It's the Canopy Walk at the Holden Arboretum! 
Photo credit: Mariah Lewis
Want more information on the Expanding Access project?  Interested in being one of our contributors?  Please email Patrick Randall at patrickrandall@fas.harvard.edufor more information!  An Expanding Access team member will be present at ALA's Annual Conference.  If you would like to talk about the project in-person in Orlando next week please email Mariah Lewis at mlewis@nybg.org.