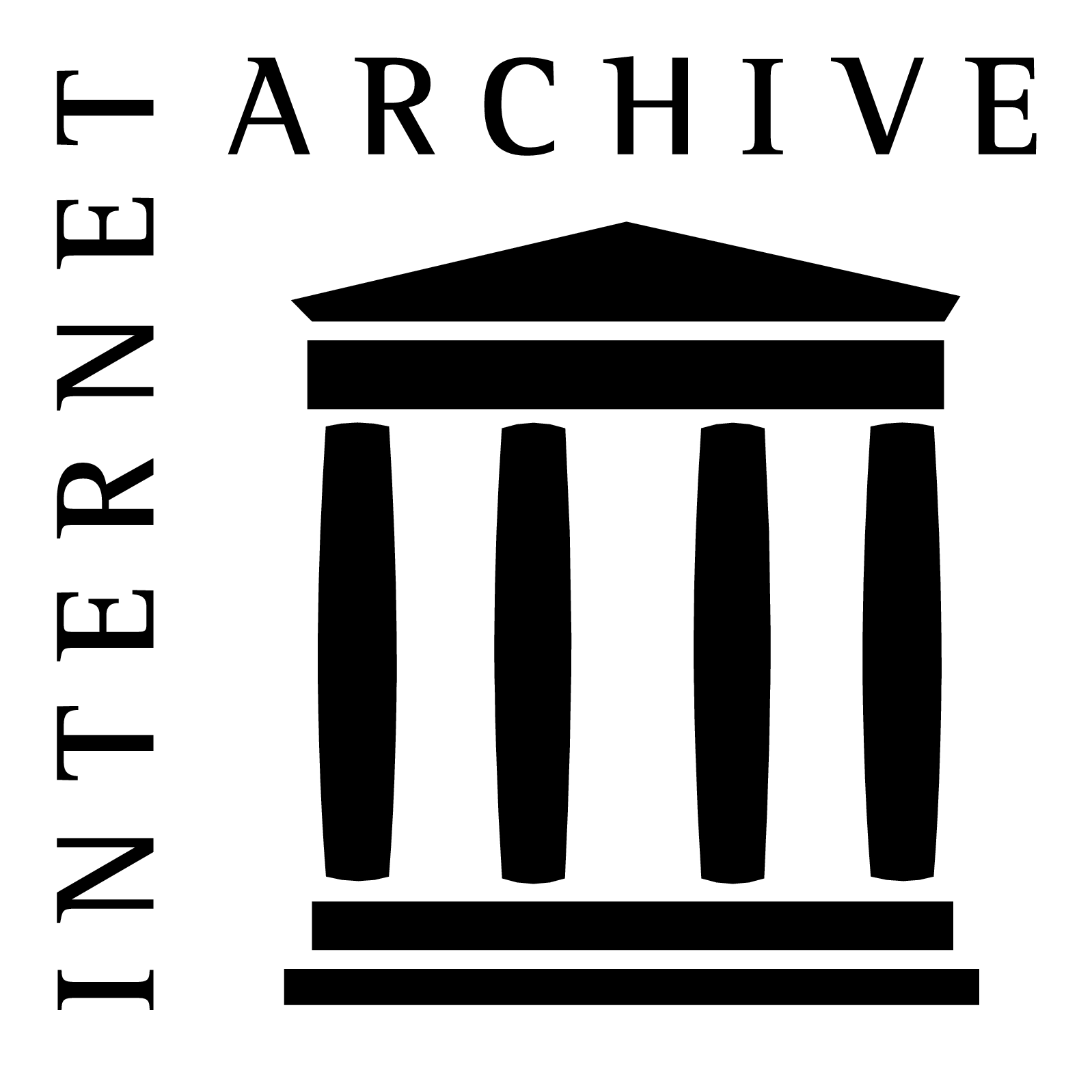 At the end of October I attended the Internet Archive Library Leaders Forum 2016. This was the 3rd time I've attended this meeting since 2009 and was by far the best one yet! The Forum coincided with IA's 20th anniversary so there was a big push from IA to showcase their latest and greatest to celebrate their platinum year.
Some of the coolest new features highlighted:
The most successful aspect of the Forum was meeting with Internet Archive colleagues and partners face to face, many of which share similar digitization workflow and collection management challenges to BHL. In particular, colleagues from the Getty Research Institute, Georgetown University Law Library and HathiTrust are pursuing projects that could help inform BHL collection development for the future.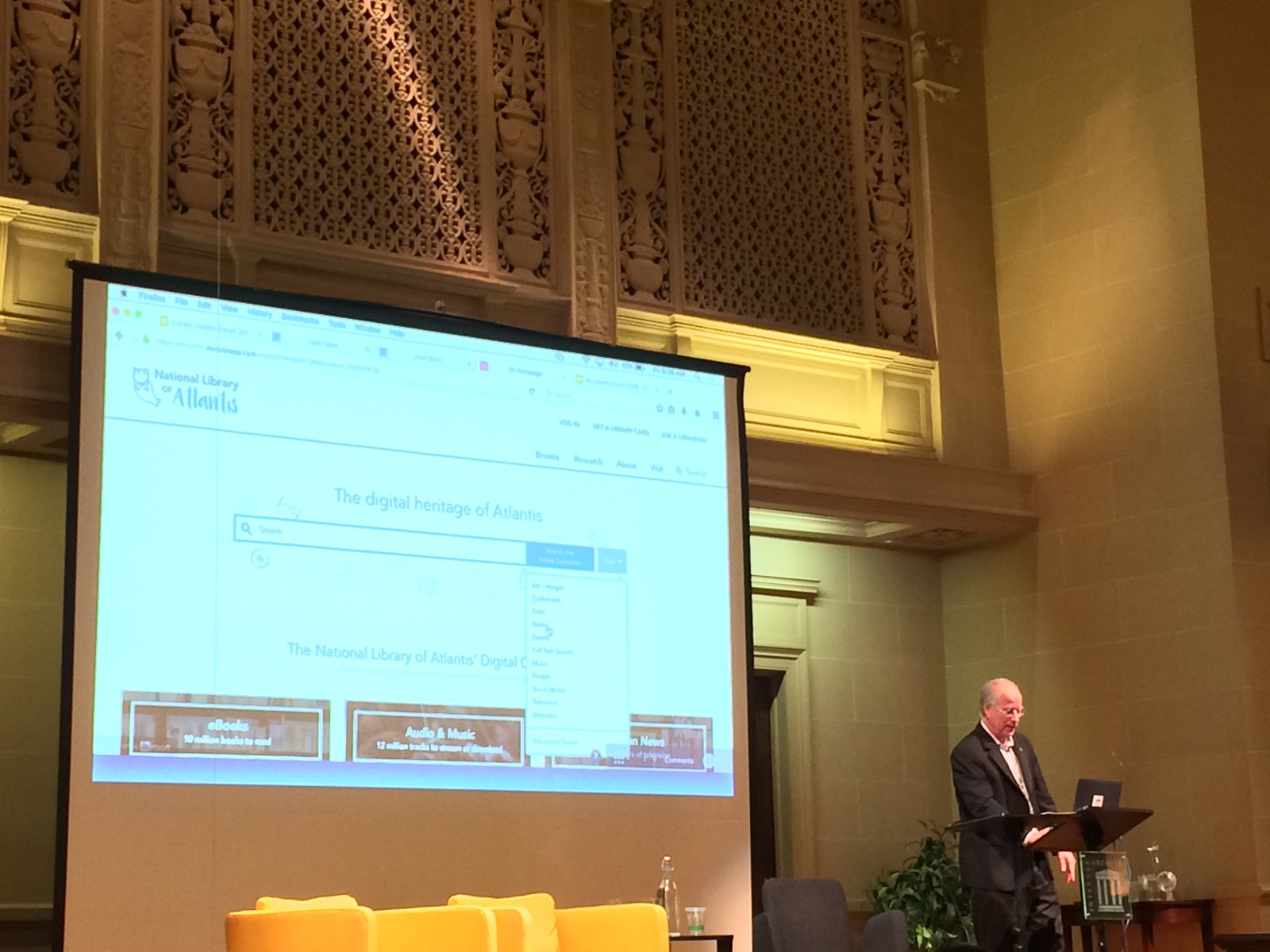 IA Founder Brewster Kahle delivers presentation
Interestingly, as the meeting attendees imagined the future of libraries over the next 10-20 years, I was pleased to hear that some of the challenges shared by both HathiTrust and IA are issues BHL has already considered and continues to explore as its collection and consortium grows:
In what ways can we expand the scope of our content? Should we?
What are the best strategies to ensure comprehensiveness of your collection?
How can we encourage greater curation of our collection?
What emphasis should be placed on the development of tools for de-duplication?
The BEST thing accomplished during the Forum was getting access to IA's Slack tool and encouraging the formation of BHL's very own channel. Now when questions and problems arise we have a direct line to some of IA's key digitization management staff. As Digital Collections Manager for BHL this has already proven to be an extremely useful means to troubleshoot digitization and metadata issues.
Internet Archive staff are a positive group of motivated, creative individuals and it was a pleasure attending this productive meeting. Kudos to Wendy Hanamura for organizing a positive experience!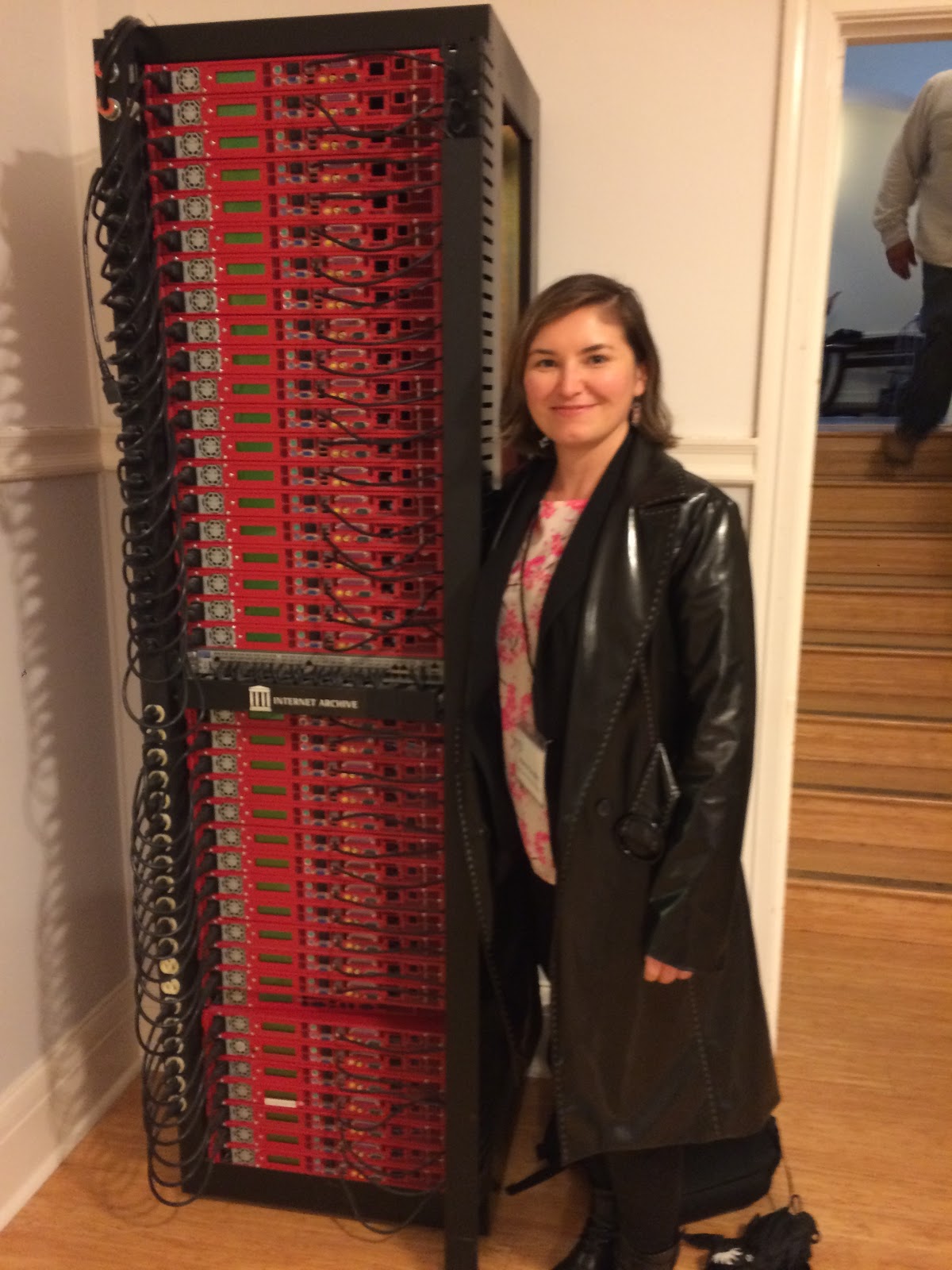 Me and an IA Petabox storage system
-Bianca Crowley, Digital Collections Manager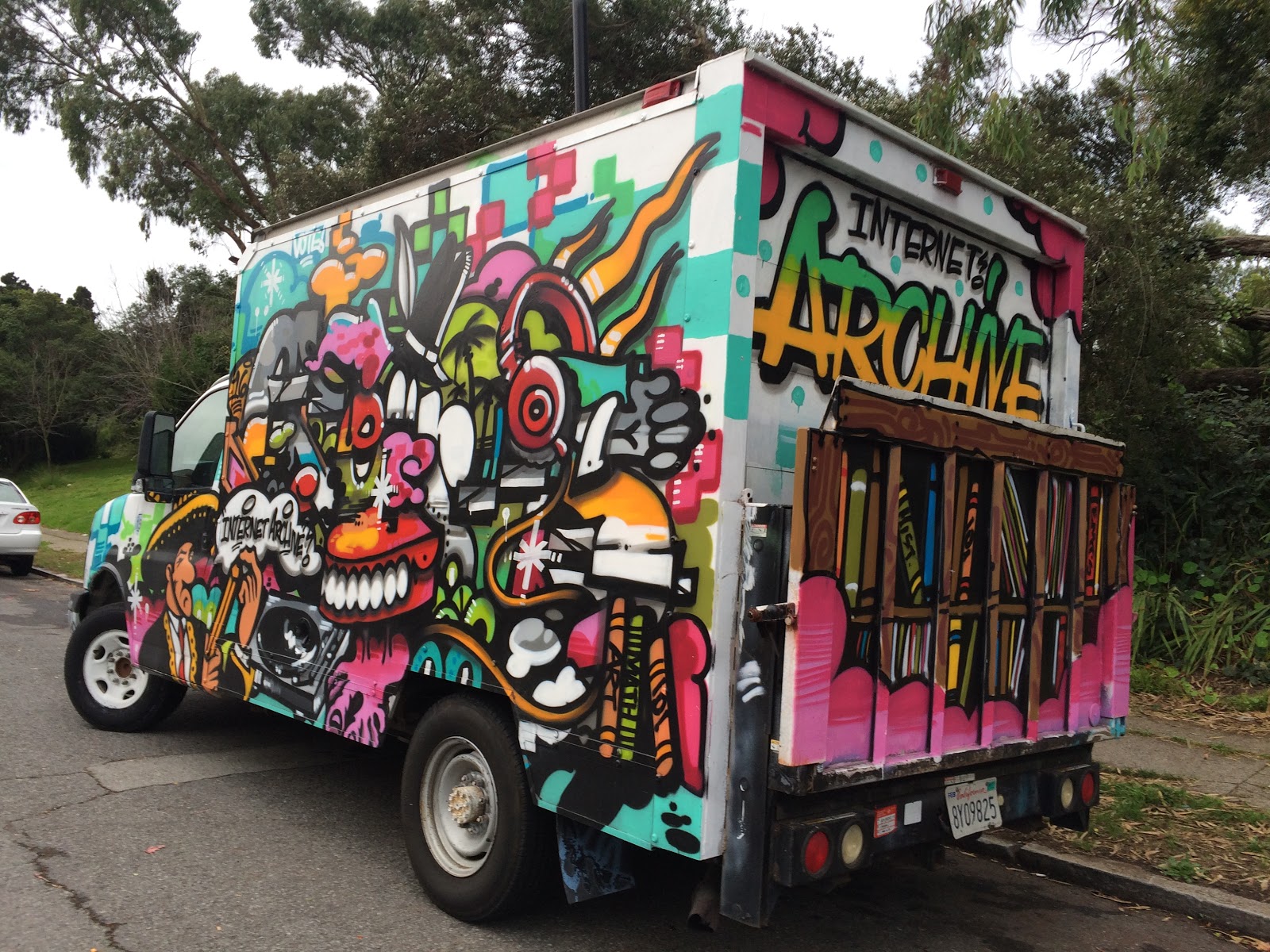 Internet Archive's official truck