At Internet Archive, we are excited to provide digitization services for BHL Field Notes Project contributors from coast to coast. We will be digitizing our partners' selected field notebooks at two of our eight North American regional digitization centers: San Francisco, CA and Princeton, NJ and providing remote services for the American Museum of Natural History.
At regional centers, Internet Archive operators upload metadata from contributing partners, capture high-quality digital images using our Scribe system, then review each image for completeness and add structural metadata as appropriate. We use the term "republish" to refer to this post-capture process in which the operator de-skews pages, asserts page types, and ensures all data is captured. Once complete, operators upload the files and the automated derive process typically completes within 24 hours. The newly digitized books appear in their pre-designated collections and are then accessible to the public via our online book reader and/or downloadable access formats.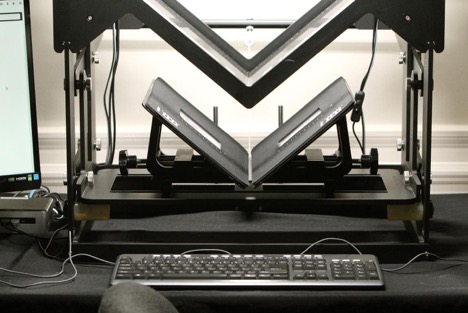 We are also participating in the Field Notes project through our Table Top Scribe system, which allows partners to capture images onsite within their libraries. Many of the field notebooks seen here were captured by American Museum of Natural History Table Top Scribe operators, and were then republished and uploaded by remotely located Internet Archive operators.
We have enjoyed working with the Field Notes librarians and project coordinators and look forward to adding more works like this to our shared collections.

The BHL Field Notes Project is funded by the Council on Library and Information Resources (CLIR).