Interlinking BHL Data in the Wikimedia Project Ecosystem
The planet is at a critical juncture, where urgent action is required to combat climate change, biodiversity loss, and secure a sustainable future for our planet. With the release of the recent BHL Wikimedia white paper entitled Unifying Biodiversity Knowledge to Support Life on a Sustainable Planet, the Biodiversity Heritage Library Secretariat hopes that an expanded data vision for the BHL community presents new opportunities to take bold steps forward into Wikimedia projects and the emergent semantic web.
The white paper sheds light on BHL's crucial role as a member of the biodiversity informatics community and reveals a series of key use cases and big data challenges that, if addressed, could be opportunities to enhance global biodiversity data infrastructure.
Addressing BHL's Big Data Challenges
Three significant challenges remain for BHL to solve in the era of big data:
correcting and transcribing OCR text;
improving search precision and retrieval within the BHL interface; and
expanding interlinkages and deposits of data from BHL into global knowledge bases, e.g. depositing species occurrence data in Global Biodiversity Information Facility (GBIF).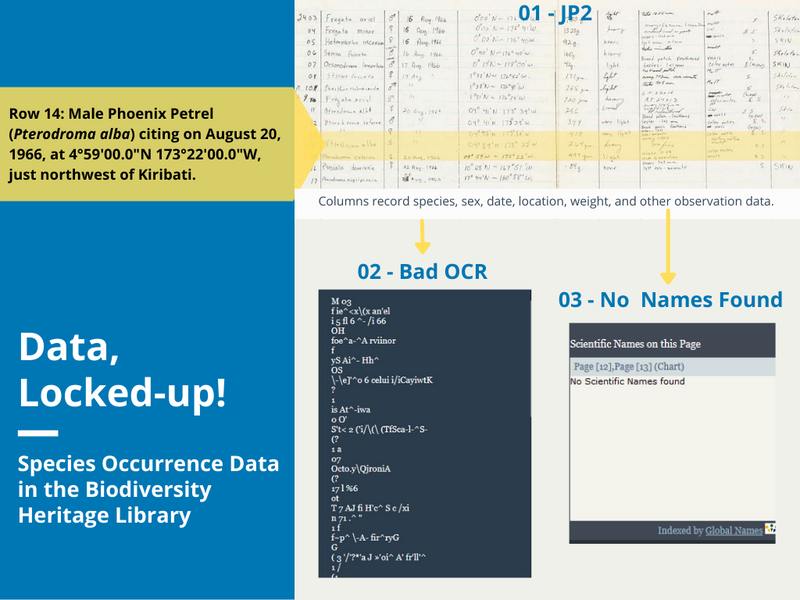 By working to address these challenges, BHL aims to ensure data accuracy, enhance user experience, and forge stronger connections within the global biodiversity data infrastructure.
If liberated, the data in BHL's collection will:
improve scientific understanding of ecological change, deeper into time;
assist decision-makers in shaping global environmental policy informed by the historical record; and
bridge knowledge gaps and facilitate information exchange regarding our planet's history.
Unlocking BHL's Power with Wikimedia Projects
Within the white paper, Wikimedia's core projects, particularly Wikidata, take center stage. BHL is already engaged in projects to load title, author and article metadata into Wikidata. By integrating more of BHL's biodiversity and climate-related data into the collaborative and unified ecosystem of Wikidata, BHL can unlock new opportunities for data-driven insights.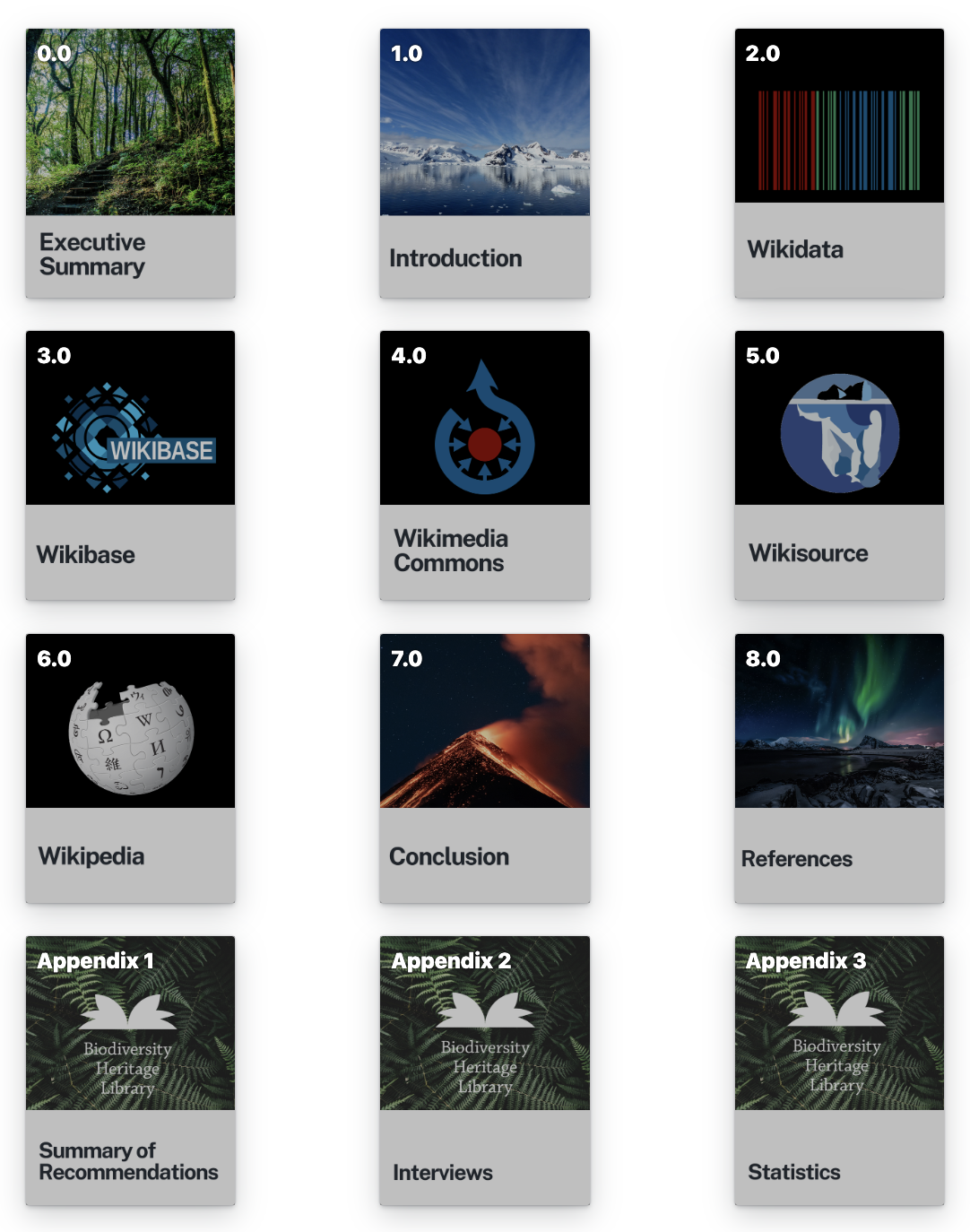 Call to Action: Vote for the Most Impactful Use Cases!
BHL partners, Wikimedians, and key BHL collaborators are encouraged to actively participate in shaping the future of BHL by voting and commenting on which use cases the community believes will have the most significant impact. Your input and insights are invaluable in guiding the direction of BHL's Wikimedia projects. Visit the voting platform to share your thoughts, provide feedback, and cast your vote to take action on 25 recommended use cases. Let's work together to identify the areas of maximum impact for BHL that will help transform BHL's data into interlinked knowledge in the semantic web.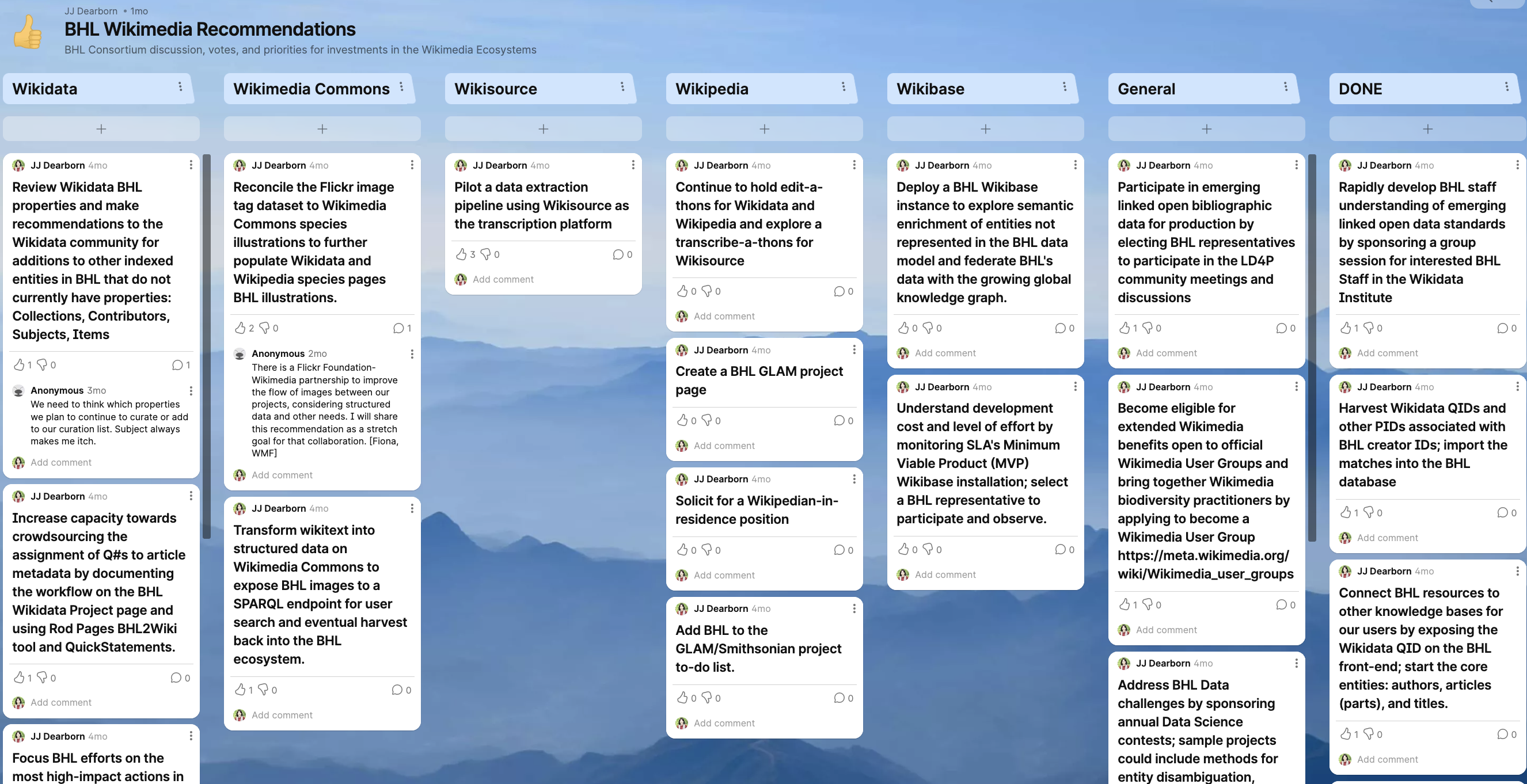 Through a range of potential applications for BHL data in the Wikimedia ecosystem and the pursuit of solutions for BHL's big data challenges, BHL is making the case for deeper integration of its collection into biodiversity knowledge networks. The release of the white paper demonstrates unique opportunities for BHL to improve biodiversity research infrastructure, increase understanding of our planet's biodiversity and impact climate policy.