Book of the Week: A monograph of the Trochilidæ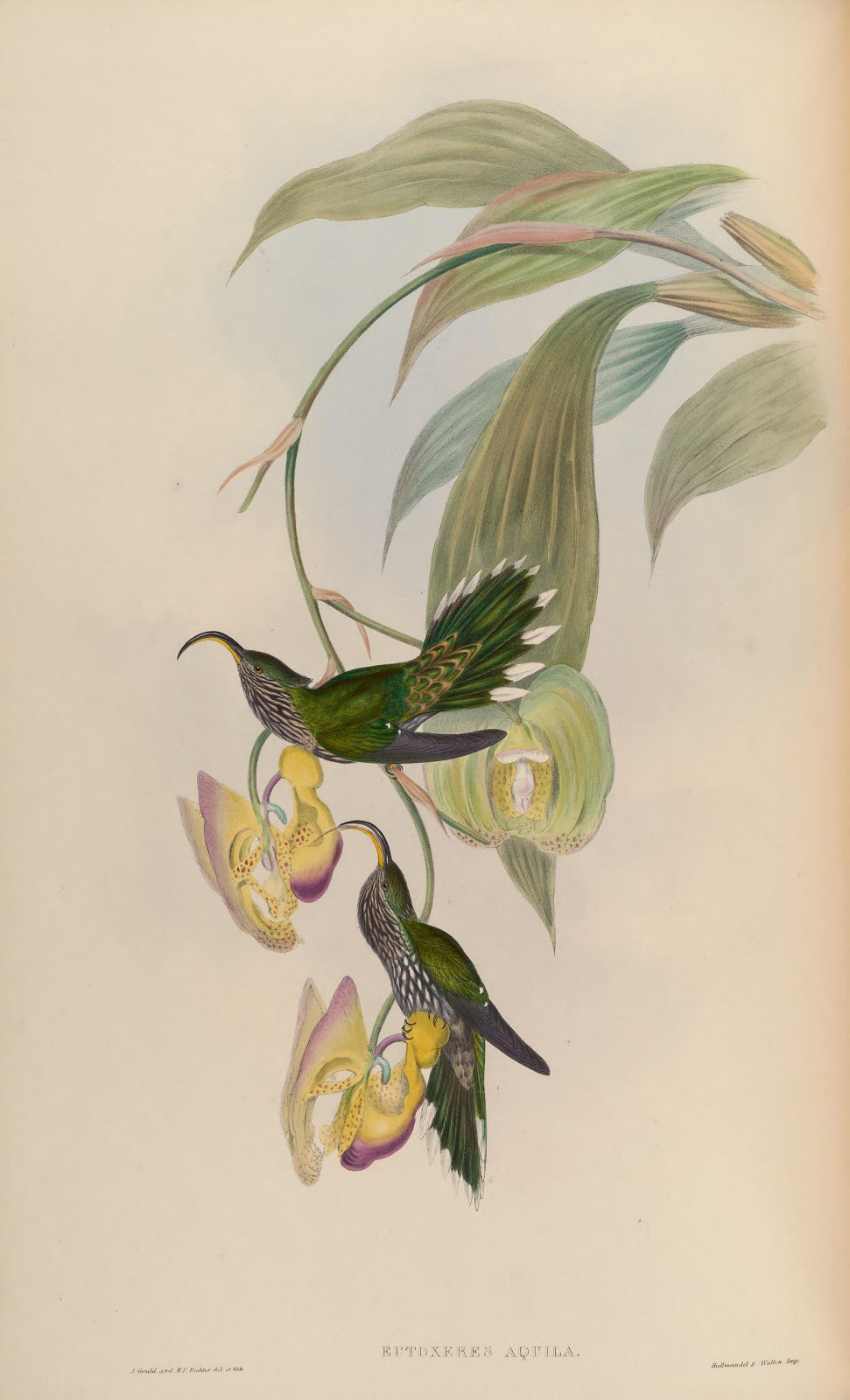 "A feast of beauty and a source of wonder" was the phrase used by Sacheverell Sitwell, Handasyde Buchanan, and James Fisher to describe the images in ornithologist and artist John Gould's A monograph of the Trochilidæ, or family of humming-birds.* It seems there are few who would disagree with this statement, as a five volume set plus supplement sold at Christie's Auction House in 2011 for $217,845.
Published in parts between 1849-1861, over 480 species of humming birds were described within this title. The work represents extreme attention to detail, down to the use of pure gold leaf under transparent oil colors to recreate the iridescent nature of a humming bird's feathers.
A monograph of the Trochilidæ, or family of humming-birds is considered Gould's masterpiece. It was originally issued in 30 parts (the final three finished by R. Bowdler Sharpe after Gould's death). Many of the humming birds depicted are from Gould's own collection – a collection that went on exhibit at the Zoological Gardens, Regent's Park in 1851.
Considered the "father of bird study in Australia," Gould assisted Charles Darwin in identifying the finches he had collected on his voyage aboard the HMS Beagle. Throughout his professional life, Gould maintained a strong interest in hummingbirds, though it was not until May, 1857 – nearly 30 years after he began his ornithological career – that Gould saw his first live hummingbird on a visit to Philadelphia.
The illustrations within this work are positively breathtaking. We've prepared a slideshow of them for you below. You can find the illustrations from volumes 1 in our Flickr account. Enjoy images from all five volumes without emptying your pocketbook by visiting BHL.
*Quote from Fine Bird Books, by Sacheverell Sitwell, Handasyde Buchanan, and James Fisher