As we continue our blog posts regarding our recent Berlin and Africa trips (for the BHL-Europe, BHL-Global, and BHL-Africa meetings; stay tuned for upcoming posts on these events), we thought we'd have some fun and explore these trips from the perspective of our friend, the BHL button.
The BHL button is a global traveler, having been in three continents already since its inception in January, 2012. The button's travels are an excellent representation of the growing global reach of our initiatives.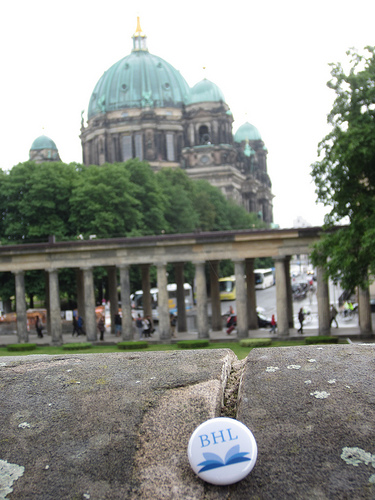 BHL Button and the Berlin Cathedral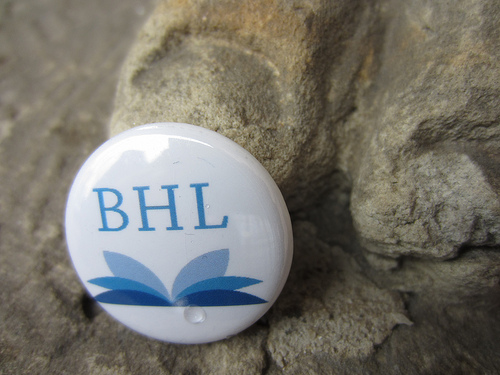 BHL Button and the German History Museum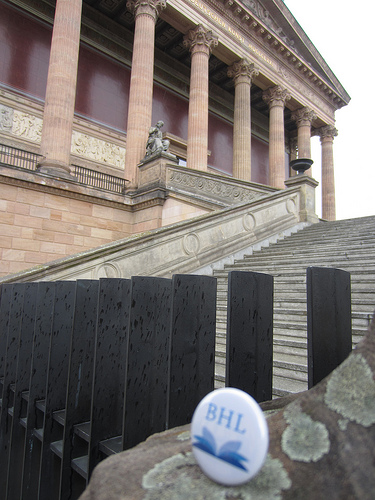 BHL Button and the Altes Museum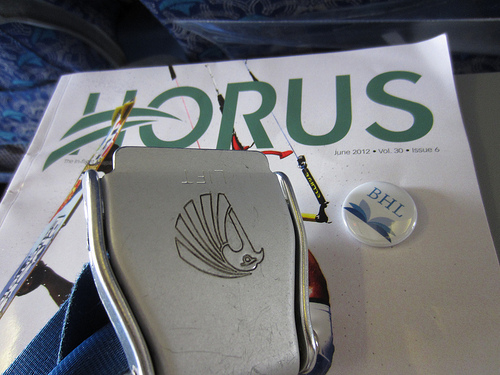 BHL Button on Egypt Air, flying from Berlin to Cairo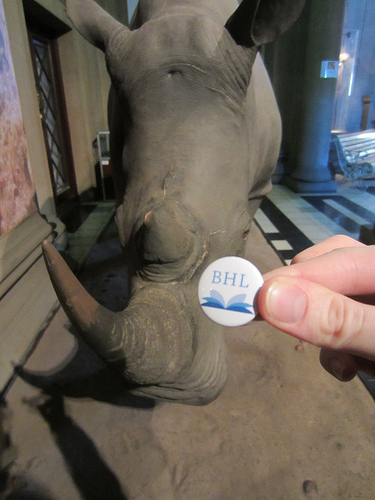 BHL Button with Rhino at the Pretoria Natural History Museum (South Africa)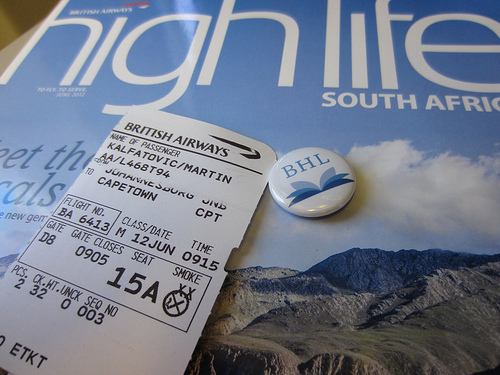 BHL Button on British Airways from Johannesburg to Cape Town, South Africa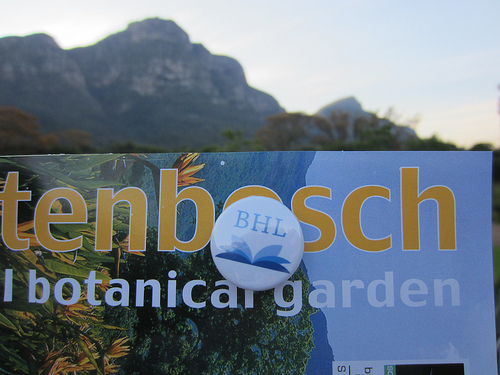 BHL Button at the Kirstenbosch Garden in South Africa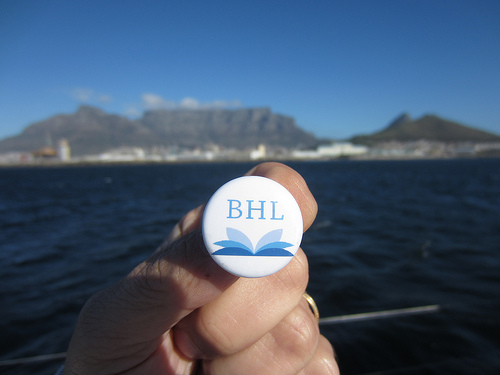 BHL Button at the Cape in South Africa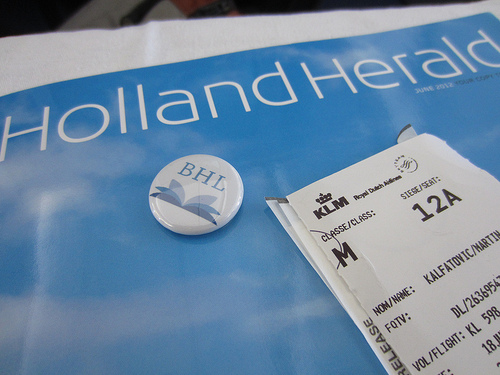 BHL Button flying home from Cape Town to Washington
The button also serves as a great way to introduce people to the project in spontaneous, casual ways. BHL staff shared the button (and business cards) with our safari travel guide and our marine biologist boat tour guide in South Africa. Both were extremely enthusiastic about the project, touting the importance of freely-available biodiversity literature for scientific research and conservation efforts.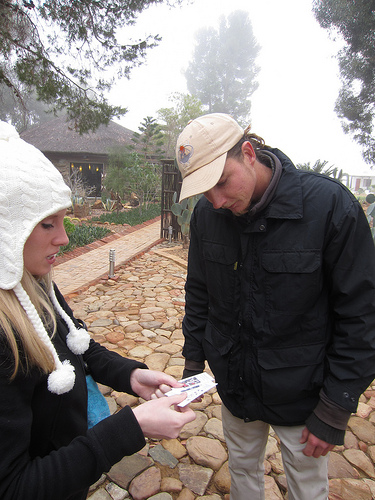 BHL Program Manager, Grace Costantino, presenting business cards & buttons to safari tour guide, Alex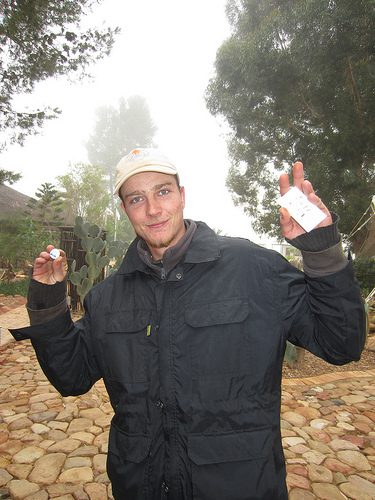 Alex with the button and business cards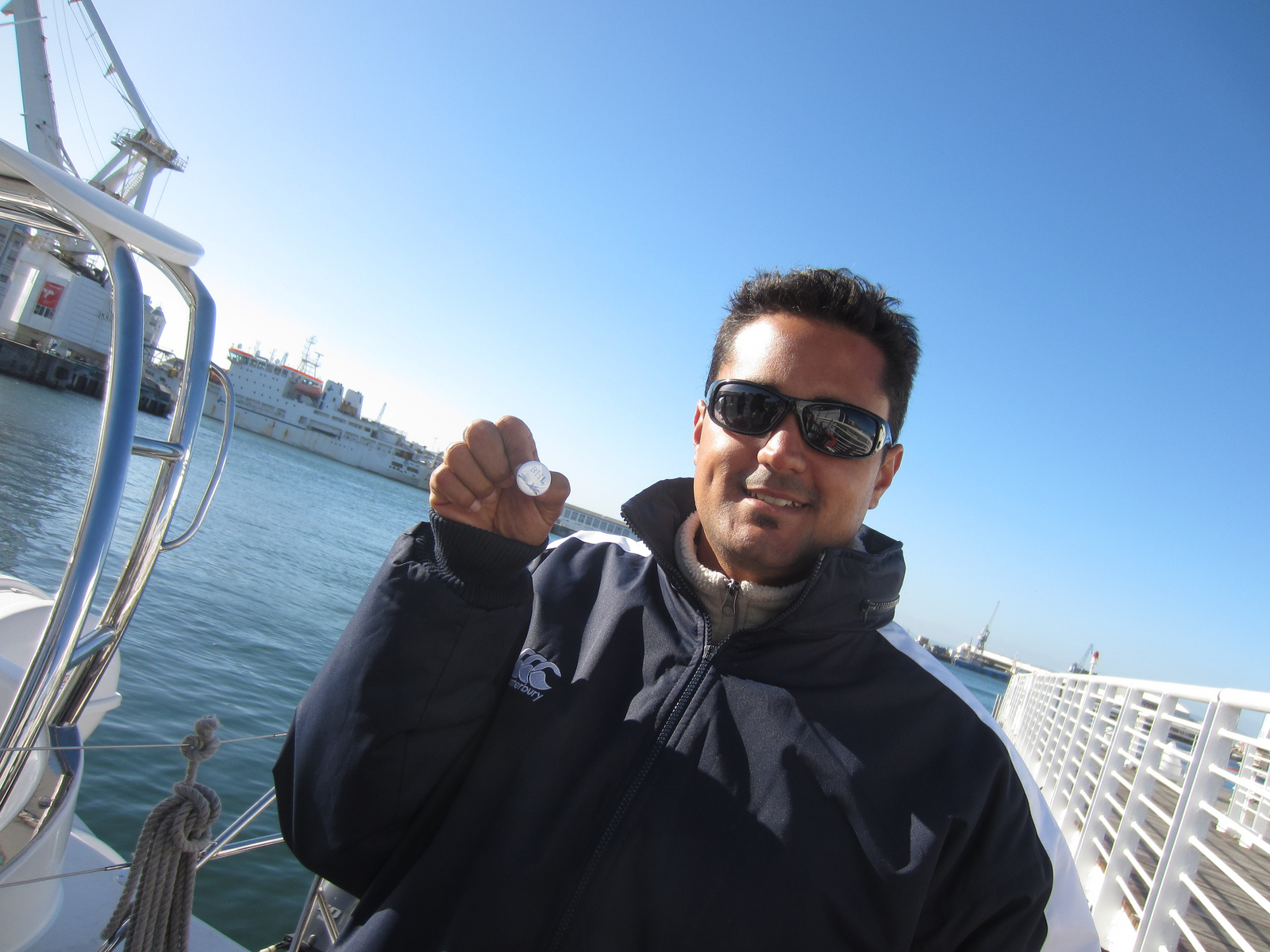 Marine Biologist boat tour guide with BHL button
It's amazing what a powerful tool such a small button can be, and we're excited to venture to even more countries and continents with our pal in the months and years to come!
Special thanks to BHL Program Director, Martin Kalfatovic, for sharing these pictures!