Honoring the Man Who Revolutionized Bird Identification
A Celebration of Chester A. Reed on the 100th Anniversary of his Death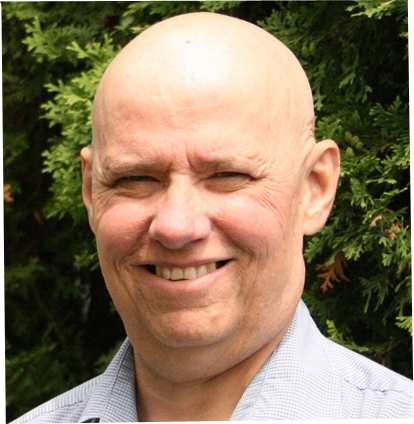 Michel Chevalier
In the early 1930s, the name of Chester A. Reed was known to all amateur and professional ornithologists in the United States and Canada. Today, there are few who remember him. And yet, he was the first to develop the concept of the "Field Guide " by publishing his Bird Guide Part 2, Land Birds East of the Rockies (1905)*, which presented for  the  first time colored illustrations of birds in a small format book convenient for use in the field (3 X 5 ½ inches).
Reed's most prominent publication, Bird Guide Part 2 revolutionized the art of bird identification in the field and directly contributed to public education about identification practices. Following the success of this publication, several other identification guides were published, including the first color "Field Guide" to wild plants in 1907 and, in 1911, with the collaboration of S. Bowdish Beecher, the first color "Field Guide" of the Audubon Society of New Jersey – Guide to the Birds of New Jersey.
Reed's publication history extends significantly beyond his renowned field guides. Between 1901 and 1906, Chester published 67 issues of the magazine American Ornithology, for Home and School. This journal was dedicated to the education and conservation of birds. Between 1903 and 1912, he published 24 books mainly on the topic of ornithology.
One hundred years ago today (on December 16, 1912), at the age of 36 and five days after contracting pneumonia, Chester died. At that time, he was planning the trip of his dreams in Amazonia. Fate decided otherwise.
It was not until 22 years after his death that another talented illustrator adopted his format and improved on it, thus enabling a new generation of fans to indulge their favorite hobby. Roger T. Peterson was introduced to birding through Chester's books and the publication of his Field Guide to the Bird in 1934 became a new source of inspiration for future authors of ornithology.
My interest in Chester A. Reed began in 2009. I wanted to pay tribute via a web project to the publication of his book North American Birds Eggs in 1904. I soon realized that there was no information on his life history and even institutions and historians were at an impasse on his personal life.
My research on Reed lasted 2 ½ years. I enlisted the help of many individuals, notably Mrs. Jean Mayo (specialist in genealogy) who enabled me to discover what history had forgotten. She helped me track down one of the last descendants of the Reed family. Mrs. Gail Berkshire had preserved the family history, and she allowed me access to his archives.
The generosity of Mrs. Berkshire has allowed me to trace a large part of the personal life of Chester, including a better understanding of the close relationship between Chester and his father Charles K. Reed, who was the publisher of all his books. This relationship earned him a great reputation amongst the birders of his time.
I could not keep this information to myself. I had to share this history and was motivated to create a website devoted to his biography and that of his father and mother. I wanted to make the experience others have of his life similar to a visit to a museum. Thus, at the end of each webpage, I present a little slideshow that allows visitors to view some of the archival material which I used in this research (see an example here-must have a Swiff player on your desktop to view).
The website also includes a Gallery section, which presents several of Reed's illustrations which have never been published before. For instance, there you will find the first advertisement for the "Bird Guide" published in 1905.  All this valuable information has been preserved for over 100 years by the Reed family.
For the first time, all of the 34 books published by Chester and his father have been documented via this website. Each book has its own story and allows us to follow the evolution of this great pioneer of ornithological literature from the early 20th century.
The Biodiversity Heritage Library (BHL) has many of the books published by Chester A. Reed and his father Charles K. Reed. This is the only collection in digital format available on the Web. It will allow many people to become familiar with his work and discover a teacher whose passion for his research is as obvious today as it was 100 years ago.
The life of Chester A. Reed has long been a mystery to historians. Thanks to the research now presented on the Chester Reed website, this is no longer the case. His work played an important role in the history of recreational ornithology in America. He should not be forgotten.