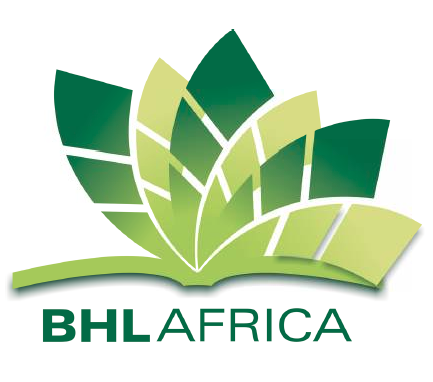 We're so excited to announce that today, Monday, April 15, 2013, BHL-Africa has officially launched!
Today's launch ceremony (hosted by the South African National Biodiversity Institute (SANBI) at the Pretoria National Botanical Garden in Pretoria, South Africa) began with a welcome by Dr. Tanya Abrahamse, SANBI CEO, after which she and Nancy Gwinn (Chair of the BHL Executive Committee) signed the BHL-Africa MOU (Memorandum of Understanding). Nancy Gwinn then gave a presentation detailing the history of BHL's development, and Anne-Lise Fourie, Assistant Director for SANBI libraries, gave an overview of the BHL-Africa vision, mission, and benefits.
Working within the BHL consortium, BHL-Africa aims to provide open access to the valuable information held in Africa's biodiversity institutions. Towards this end, the global BHL family works with the international taxonomic community, rights holders, and other interested parties to ensure that this biodiversity heritage is made available to a global audience through open access principles.
The next two days will consist of workshops aimed at outlining funding strategies, the responsibilities of BHL-African institutions, BHL-Africa's role in the larger global BHL environment, and the contributions BHL-Africa will make to BHL. Check back on our blog for more detailed information about the launch and workshops, and follow the hashtag #bhlafrica on our Twitter (@BioDivLibrary) for real time news via live tweets!
Learn more about BHL-Africa in our past blog post and video. Take a break from your day job to enjoy an Africa safari!
And finally, enjoy images of Africa's biodiversity from the African Biodiversity Flickr Collection.