Celebrating Mary Gunn and 100 Years of Library Excellence in South Africa
In 2013, BHL Africa officially launched with the mission to provide open access to the valuable biodiversity literature found within African libraries and institutions. Today, eleven institutions have signed the BHL Africa MOU and, thanks to support from the JRS Biodiversity Foundation, each is working to contribute content from their collections to BHL. The South African National Biodiversity Institute (SANBI), which has been a member of BHL Africa since its inception, leads the current JRS-funded work.
SANBI has two libraries: the Harry Molteno Library at the Kirstenbosch National Botanical Garden in Cape Town, and the Mary Gunn Library at the Pretoria National Botanical Garden. The mission of SANBI libraries is to meet the information needs of all SANBI staff and to address a public demand for comprehensive, easily accessible information on the biodiversity of southern Africa.
The Mary Gunn Library dates back to 1916 and will celebrate its centenary this year. Today, Ms Mary Gunn's efforts are reflected in this library's being one of the most important botanical and biodiversity resources in Africa. Subjects covered in the collection include taxonomy, biodiversity, climate change, global warming, morphology, plant anatomy, plant geography, ethnobotany, conservation ecology, history of botany, palaeobotany and plant exploration.
Mary Davidson Gunn (1899–1989)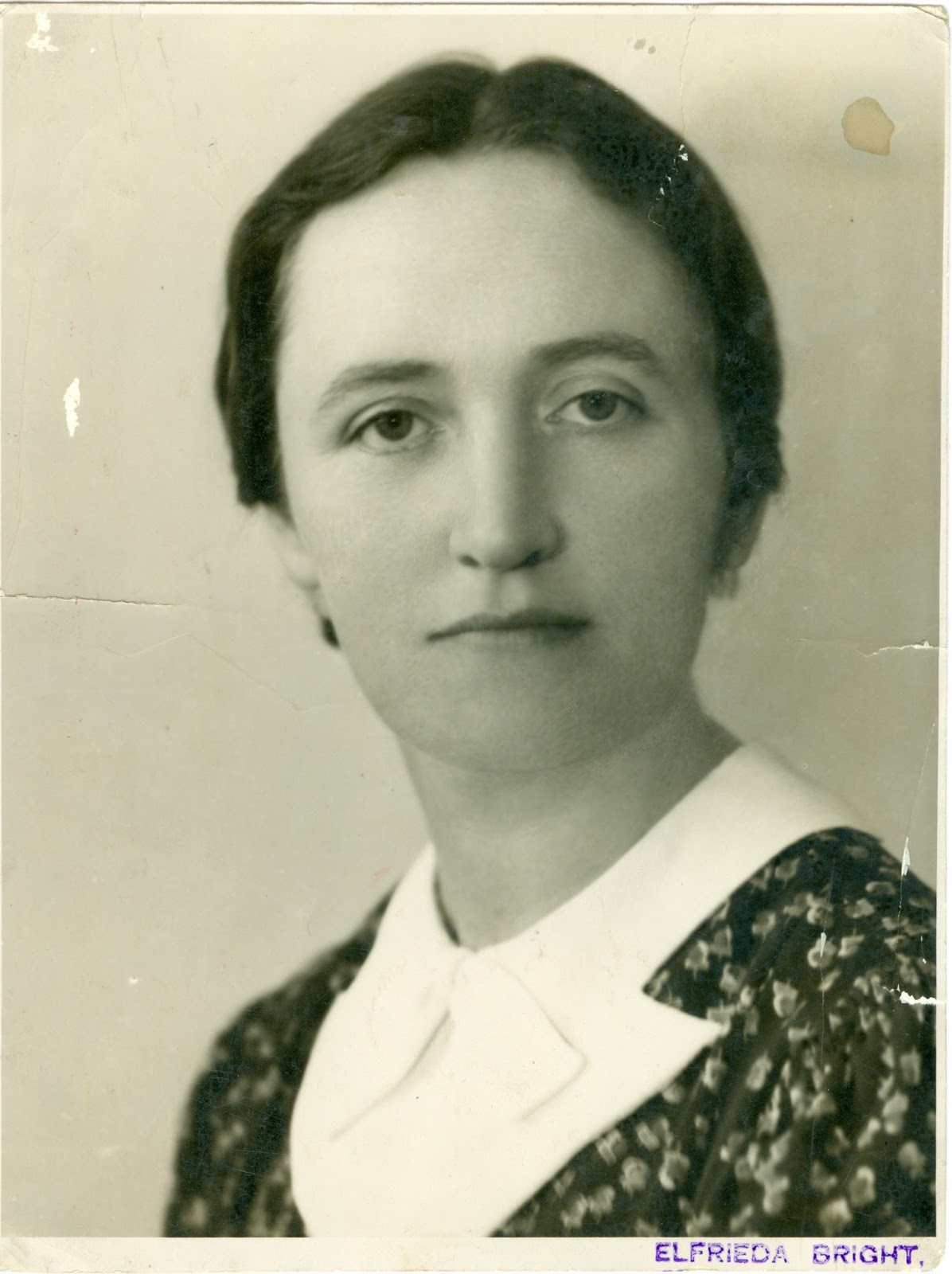 Mary Davidson Gunn. 1919-20.
Mary Davidson Gunn was born on 15 May 1899 in Kirriemuir, Scotland. Her father served in a Scottish regiment during the Anglo Boer War in South Africa and after the war, he decided to immigrate his family to South Africa. They settled in Pretoria where Ms Gunn attended the now defunct State Gymnasium. In September 1916, Ms Gunn was appointed as a clerk with 'knowledge of typing' in the Department of Agriculture's Botany Division. She was not constantly busy and to keep herself occupied, she would dismantle and study the workings of her watch. Caught in the act by the chief of the division, Dr Pole Evans, she was tasked with the job of taking care of the books and building up a library. She approached her new responsibilities with great enthusiasm even though the few books did not even fill one shelf. Every night at home, she would describe each book she catalogued in detail to her father.
As Ms Gunn did not have a botanical background, she studied the catalogues of well-known antiquarian booksellers to establish which works were available and how she could purchase them. She became more and more interested in botanical literature and her knowledge developed rapidly. With enthusiasm and dedication she purchased relevant books and journals and even obtained a great number of publications as gifts – the basis of the current extensive antiquarian collection of the library. Her love for old botanical works became one of her main passions in life and made her one of the country's most knowledgeable persons on rare botanical books and plant collectors of southern Africa.
Because of limited funds, various ways and means were devised to acquire treasures. She was very persuasive in getting rare and expensive books donated or sponsored to the library during her time as librarian. In her own words, 'I frequently had to go hat-in-hand asking for money from influential people so that I can buy what I wanted!' Her acquiring gifts, as well as purchasing and exchanging books and journals, populated Ms Gunn's library until she had enough of a variety for the public. To this day, the global exchange programme remains one of the chief ways in which the Mary Gunn Library receives new journals.
The Mary Gunn Library houses a magnificent Rare Antiquarian Book Collection that includes publications such as the broadsheet edition of Pierre-Joseph Redouté's Les Liliacées. Redouté published Les Liliacées from 1802–1816 and the institute's copy is one of only 18 broadsheet editions published. Redouté himself finished the plates in this edition by hand. Ms Gunn bought this rare work in England and conveyed it to South Africa in General Jan Smuts' personal luggage after attending the signing of the Versailles Treaty. Smuts was a good friend of Ms Gunn and introduced her to businessmen such as Myles Bourke, Charles Maggs and J.J. Kirkness who donated funds to the library for purchasing rare books.
Nikolas Joseph Jacquin published Stapeliarum in 1808. The book contains 64 colour plates of stapeliads grown in the botanic garden of the University of Vienna. In 1938, Ms Gunn spotted the book in a booksellers' catalogue and, with donations, she managed to purchase this rare book. The library now also houses other rare works by Jacquin.
One of the rarest and oldest works on the botany of the Cape of Good Hope is Descriptions plantarum ex Capite Bonae Spei (1767) by Peter Jonas Bergius, based in part on specimens collected at the Cape by the Swede, Mikael Grubb. It predates Linnaeus's famous Mantissa Plantarum by one month. The library's copy of this work was once owned by Prof. W.H. Harvey, the co-initiator of Flora Capensis. A handwritten note in the book explains that the book once belonged to a young botanist, George Forster, who, with his father, accompanied Captain Cook on his second voyage around the world with this very book.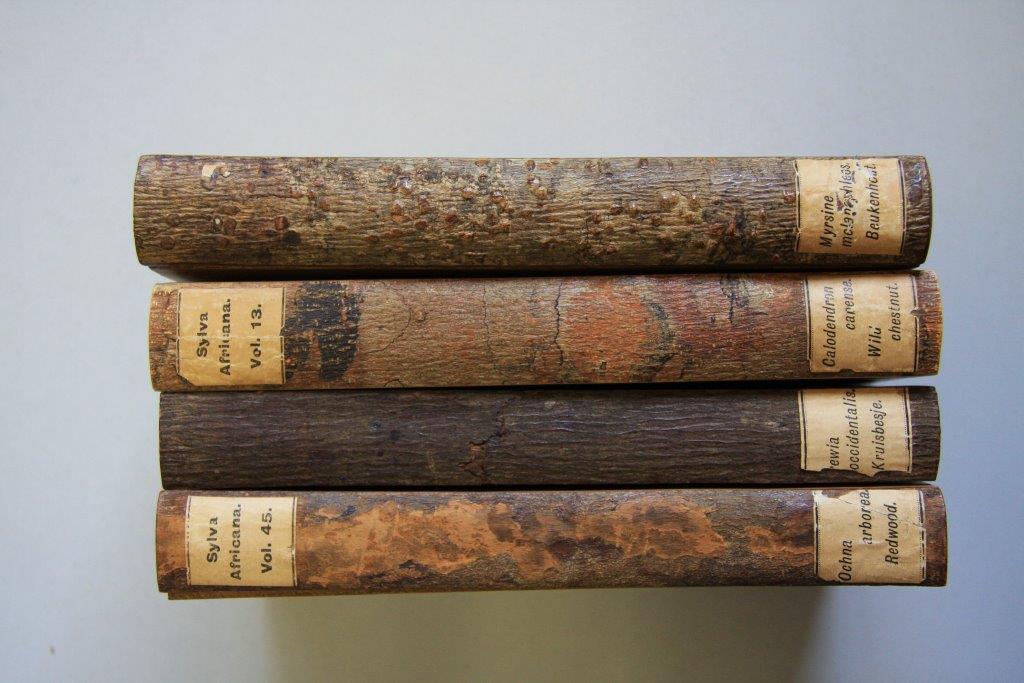 Xylotheque (wooden) book set by C.H. Wehdemann.
The unique 52 xylotheque (wooden) book set by C.H. Wehdemann is the only South African example ever made. Wehdemann came to the Cape Colony in the early 1800s as part of the army of the Dutch East India Company. After his dismissal in 1806, he moved to the Eastern Cape settling on a farm near Somerset East where he died in 1836. Each wooden book represents an indigenous tree. At the top of the book is a slide which gives you access to the inside of the book. Inside is a short description of the tree, some illustrations and a small cane tube with seeds inside. Of the original set of 60, the Mary Gunn Library has the remaining 52 books.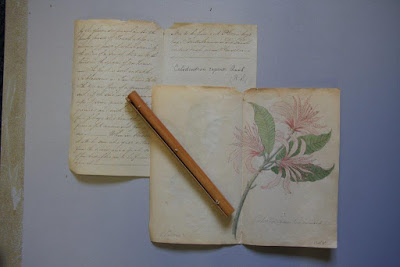 Selection from the Xylotheque (wooden) book set by C.H. Wehdemann held in The Mary Gunn Library.
Other treasures in the library:
Dr Pole Evans' continuous queries about botanical explorers led Ms Gunn to her second passion, namely biographical research of early botanists and plant collectors. Information on Thunberg, Burchell, Masson, Ecklon, Drège and more were collected from all corners of the world. In 1981 the major part of this information was used to publish Botanical exploration of southern Africa: an illustrated history of early botanical literature on the Cape flora. This work, produced in collaboration with Dr Leslie Codd, was the culmination of more than 60 years of research. In 2010 the work was revised and published as part of SANBI's Strelitzia series.
Ms Gunn possessed charm, coupled with a sharp wit, a sense of humour, steely determination and a high regard for those she felt warranted respect. After her official retirement in 1954, she continued working at the institute until 1973. In honour of Ms Gunn's devotion to botanical literature for 60 years of her life, the National Herbarium Library was renamed the Mary Gunn Library in 1969.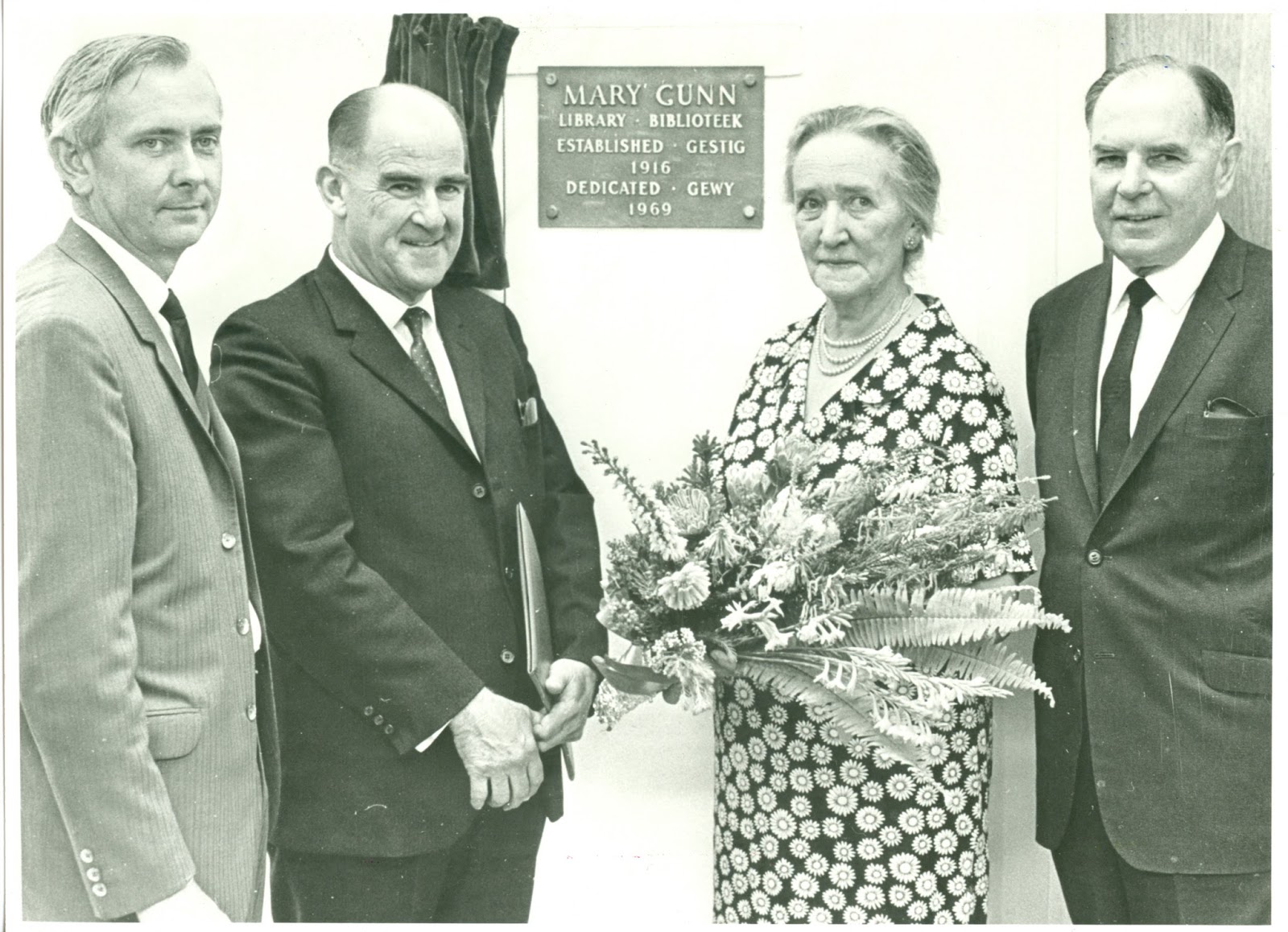 The official opening of the Mary Gunn Library, 15th January 1970. From left to right: Dr. B de Winter, Deputy Director, Botanical Research Institute; Dr JW Geyer, Chief Director of Research, Department of Agriculture; Ms Gunn and Dr. LE Codd, Director, Botanical Research Institute.
Through their participation in BHL Africa, SANBI will work to digitize the treasures in the Mary Gunn Library and make them openly, globally, and freely available in BHL. In the meantime, you can view many of the books mentioned in this post in the BHL collection thanks to contributions from several of our other partner libraries.
We are excited to see the continued growth of BHL and its collections thanks to the dedicated efforts of our partners around the world. We have a feeling that Ms Gunn would heartily concur.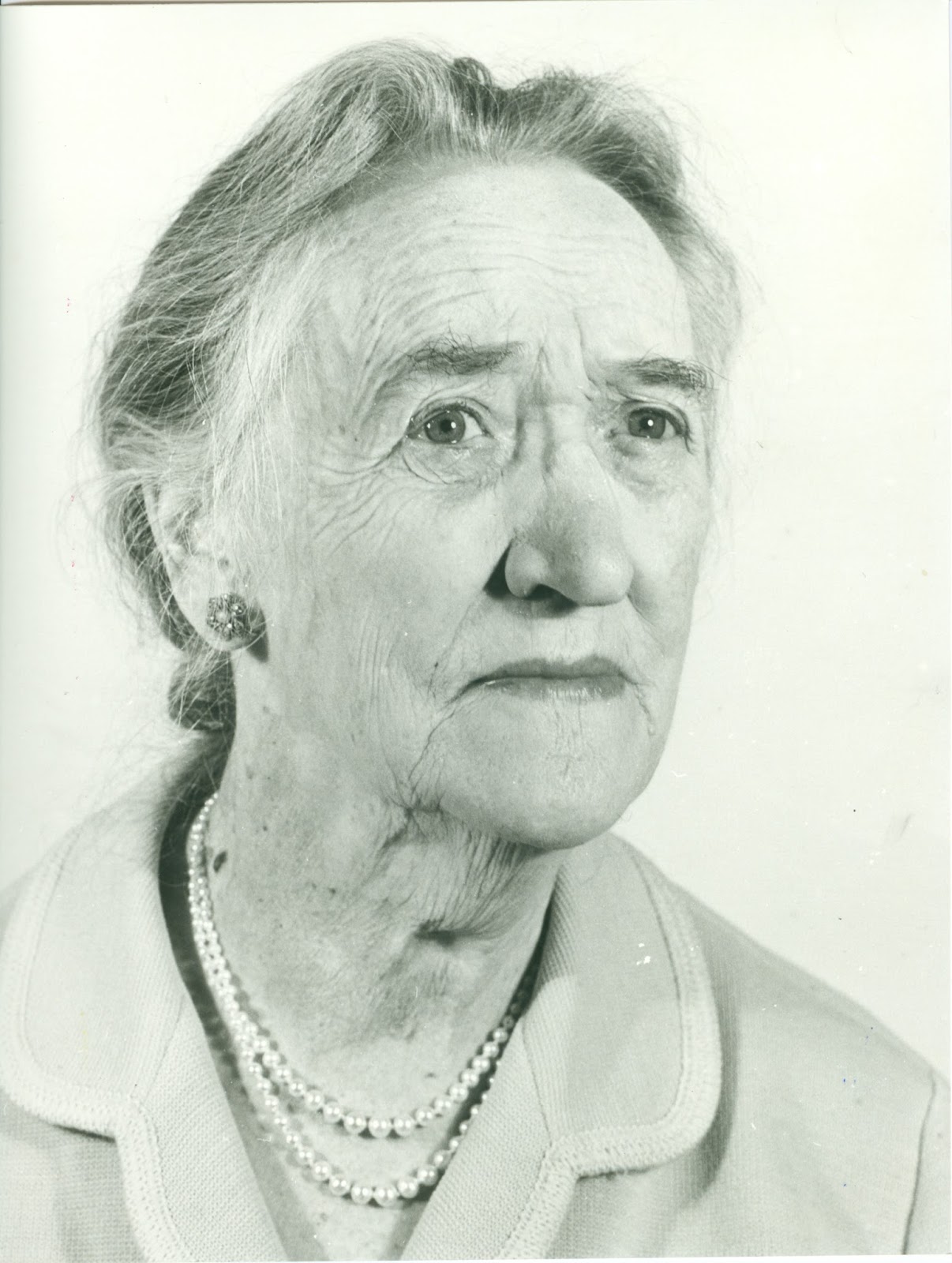 Ms Gunn in her later years.
References 
Fourie, D. Obituary of Mary Davidson Gunn. Bothalia 20, 1: 127-130 1990.
Fourie, D. The history of the Botanical Research Institute 1903-1989. Bothalia 28, 2 1998.
Glen, H.F. Botanical Exploration of Southern Africa: An illustrated history of early botanical literature on the Cape Flora, Biographical accounts of the leading plant collectors and their activities in southern Africa form the days of the East India Company until the modern times. 2nd ed. Pretoria: SANBI, 2010.
Gunn, M. and Codd, L. Botanical exploration of southern Africa: an illustrated history of early botanical literature on the Cape flora. Cape Town: Balkema, 1981.
Killick, D.J.B. The Mary Gunn Library. 1992. Pamphlet.