Expedition Connection: National Geographic Society Yale University Peruvian Expedition, 1915
This is the fourth in a 4 part joint blog series by the Field Book Project (FBP) and the Biodiversity Heritage Library (BHL), showcasing examples of digital connections between museum specimens, field book catalog records, and the resulting publications.
View post one | View post two | View post three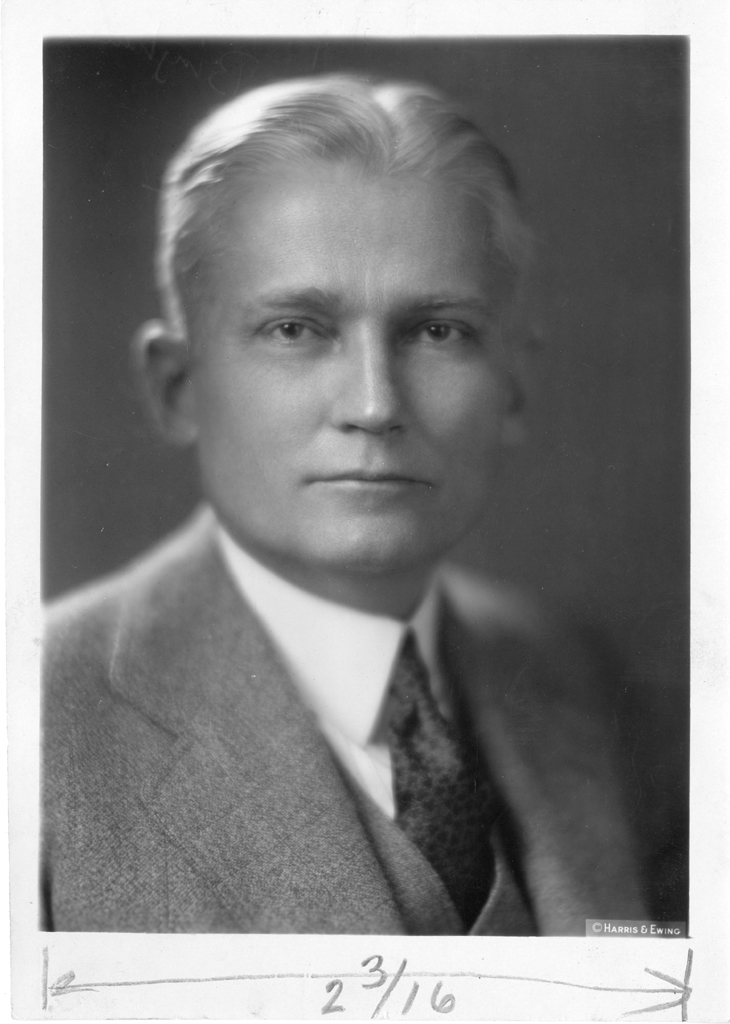 Hiram Bingham (1875-1956). Smithsonian Institution Archives.  Acc. 90-105 – Science Service, Records, 1920s-1970s.
In 1911, Hiram Bingham of Yale University went on an expedition to Peru; during that fateful trip, he "discovered" and studied an early, terraced city that has since fascinated the international public for more than a century, Machu Picchu. Though there is some question as to whether he was the first foreigner to visit the site, Bingham's archeological work during the expedition enflamed the imaginations of the public and inspired organizations like National Geographic Society to fund several subsequent trips to the site. One of these was the National Geographic Society Yale University Peruvian Expedition, 1915.
The expedition explored and excavated the ruins, and also collected natural history specimens. Expedition staff included those of various disciplines. Though the primary focus may have been the archeological study of Machu Picchu, collected items also included: mammals, birds, fishes, reptiles, amphibians, and insects. The majority of materials collected were kept by Yale University; however specimens like the insects collected by Harry W. Foote were deposited with the US National Museum.
This expedition is a great example of how materials end up in seemingly unexpected places. Though one would anticipate finding field documentation with National Geographic Society or Yale University, amazingly Smithsonian has 23 field books from this expedition–not from Harry Foote, but from the expedition naturalist, Edmund Heller. Edmund Heller collected for numerous institutions over the course of his career, but for some reason, the majority of his field books reside in various departments of the Smithsonian. Field notes from this expedition can be found in links in the Expedition record and located in three collections.
Smithsonian Institution Library, NMNH collection Acc. 12-015
NMNH Division of Mammals collection Acc. 12-212
Smithsonian Institution Archives collection RU 007179
Specimens prove consistently challenging to track down.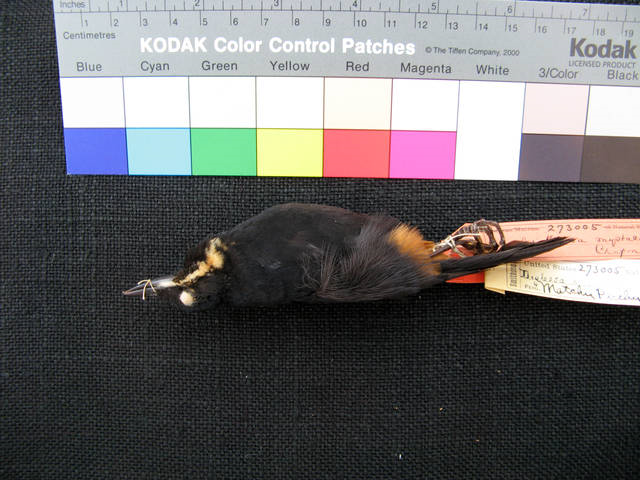 USNM 273005. Diglossa lafresnayii albilinea. One of three collected By Edmund Heller during expedition.
One must often know the collector, location, and/or time period. Out of the NMNH's ten online specimen databases, only 4 have a field to document if the specimen was collected during an expedition. When specimens were found that indicated they came from the expedition, each used a different version of the expedition name.
Related publications found, include: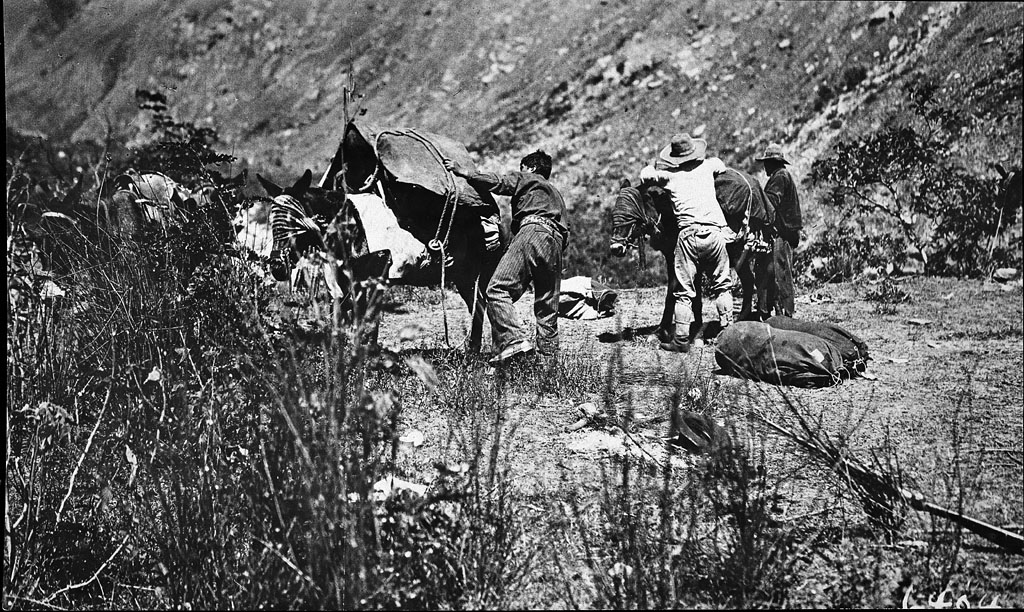 "Narciso and Tomas," Peruvian guides and helpers packing the mules to go. The photo was taken by Edmund Heller while on the Peruvian Expedition of 1914-15, which was sponsored by Yale University and The National Geographic Society. Smithsonian Institution Archives. Record Unit 7179, Box 8, Folder 18.
The 3 expeditions discussed in this blog series demonstrate just how important cataloging and digitizing the different types of documentation are to understanding the complete story of historical scientific collection events. Take a look at a specimen, and a researcher can make contemporary observations. Take a look at the published materials and a researcher can find a scientist's detailed study of an expedition's specimens to compare to those contemporary observations. Take a look at the field books and a researcher can find a wealth of information that led the scientist to those conclusions, and more. Many of these field books include environment description (weather, terrain, vegetation) that may not be needed for a specific type of publication.
The Field Book Project has cataloged in 8 departments of the Smithsonian and is continuing to its work; locating and cataloging books in the stacks of scientific departments, libraries, and archives. Some were located only because Smithsonian staff knew of their existence in departments. There are now more than 7100 field book records from nearly a 100 expeditions and collecting events in Smithsonian's Collections Search Center with more to come. To date, the BHL is providing free and open access to nearly 114,000 items, many of which record the outputs of these expeditions. In order to understand the full story from the field work to the published work, one must have all three elements of the trifecta available, including the specimens. Many natural history institutions are working hard to provide digital access to their specimen collections, hidden behind closed doors, for researchers and the public. SI has been working for decades to catalog and digitize its scientific specimen collections and they are becoming increasingly more accessible online through efforts separate from the FBP and BHL.
These efforts are all part of a vision shared by the FBP and the BHL to someday involve a cross-disciplinary approach where the complete story of field notes, specimens and publications that make up important scientific collecting events are freely available at users' fingertips. We encourage you to take a look at some of the materials we've identified, and see the potential for yourself.
With contributions from Carolyn Sheffield (Field Book Project Manager) and Bianca Crowley (BHL Collections Coordinator).