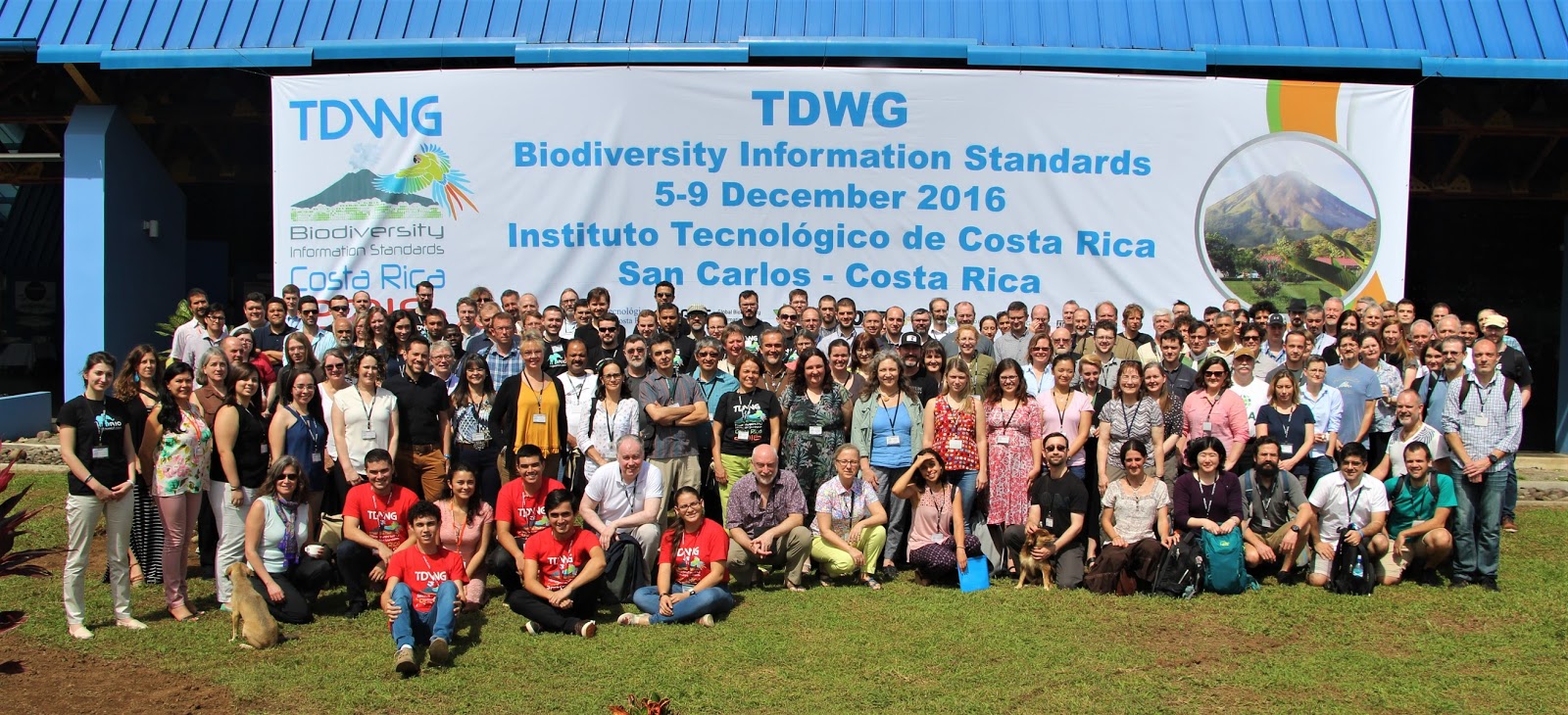 Official Photo by Denisse Vargas
The 2016 TDWG Biodiversity Information Standards meeting was held at the Centro de Transferencia Tecnológica y Educación Continua (CTEC) in San Carlos, Costa Rica. Hotels and other activities were in La Fortuna, about a 45 minute bus ride from CTEC.
BHL was represented at the TDWG 2016 conference with a symposium, "BHL: 10 Years of Innovation and Growth". The panel consisted of: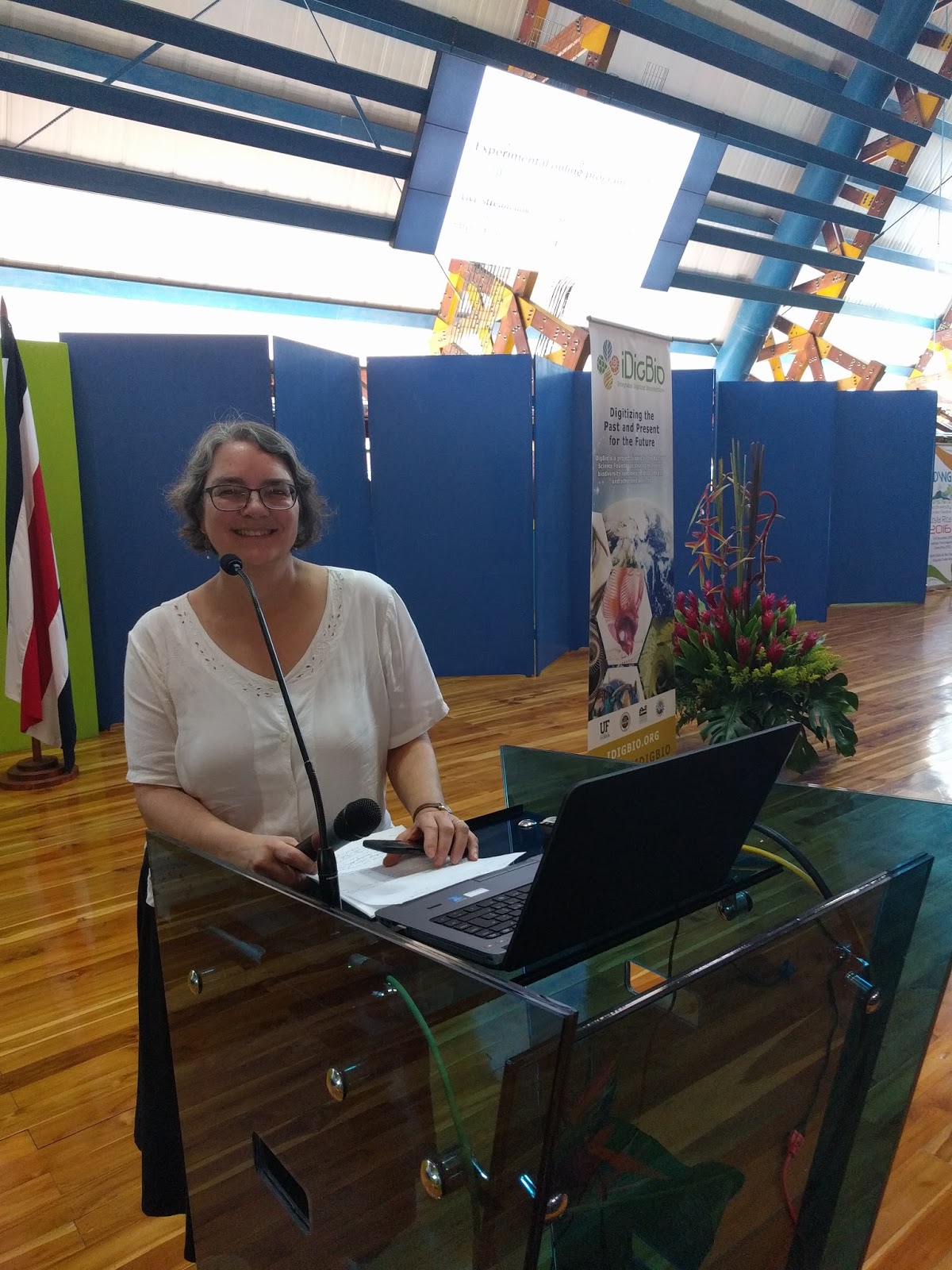 Constance Rinaldo
BHL – 10 Years and More! (Martin R. Kalfatovic)
BHL: Grants and Growth (Constance Rinaldo)
BHL-SciELO Network (Henrique Rodrigues)
Towards extracting occurrence data from biodiversity literature (Dmitry Schigel)
Questions: BHL – 10 years of innovation & growth (Discussion led by Constance Rinaldo)
The session was attended by about 70 people. The conclusion of the session was a discussion with the audience about desires for the future direction of BHL and features or services that could be implemented as BHL explores refactoring the BHL platform. Among the topics mentioned by the audience were: integration of visual resources in BHL and expanding in-copyright material.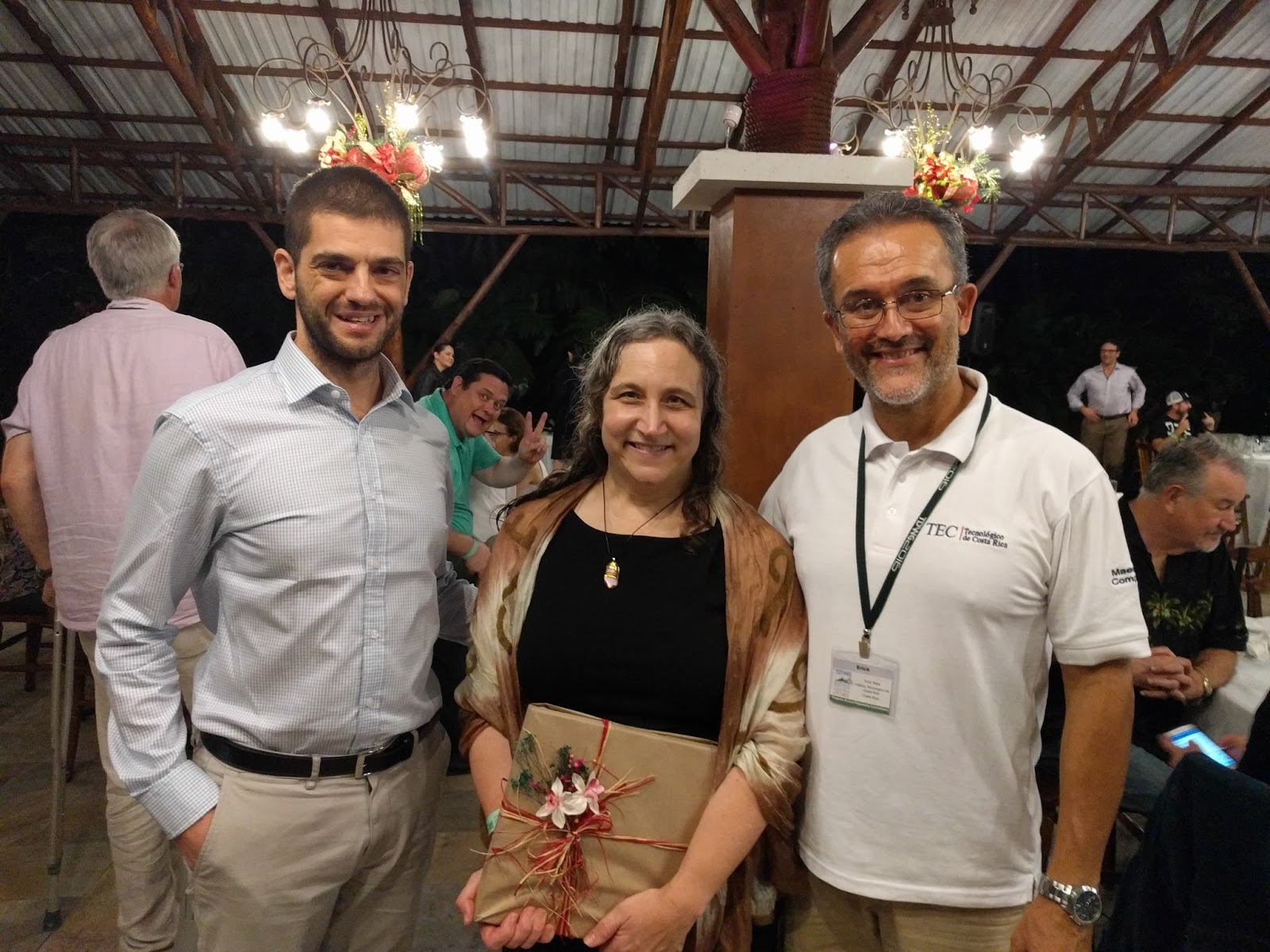 Dimitris Koureas, Cynthia Parr, Erick Mata
The TDWG organizers, led by the program committee – Dr. Erick Mata Montero (Professor, School of Computing, Costa Rica Institute of Technology); Gail Kampmeier (Prairie Research Institute, Illinois Natural History Survey, University of Illinois, USA); Francisco ("Paco") Pando (Real Jardín Botánico-CSIC, Spain); Maria Mora Instituto (Nacional de Biodiversidad, Costa Rica); Joel Sachs (Agriculture and Agri-Food, Canada); Manuel Vargas (Instituto Nacional de Biodiversidad, Costa Rica); Stan Blum (ex-officio TDWG Coordinator); and William Ulate (ex-officio TDWG Treasurer, Missouri Botanical Garden) – delivered an excellent program.
The keynote, by Dr. Rodrigo Gámez Lobo (founder and former Director General and President of the National Biodiversity Institute) explored the future of Costa Rican biodiversity as exemplified in his work On Biodiversity, People and Utopias (1999). His talk addressed the theme of this work, in which he states, "Our real goal is to make the society come to the understanding that, because of being something that directly affects quality of life, materially, intellectually and spiritually, we must preserve at all costs the rich biodiversity of the country".
Former BHL Technical Director William Ulate led a symposium on Semantics for Biodiversity Science: Challenges & Solutions. Ulate and co-author Riza Batista-Navarro spoke on "Real use cases for Semantic Information from the Mining Biodiversity project."
Another important symposium was Semantics for Biodiversity Science: Text Mining & Semantic Role Tagging. Key papers included:
Enhancing semantic search through the automatic construction of a Biodiversity Terminological Inventory (Nhung T.H. Nguyen, Georgios Kontonatsios, Axel J. Soto, Riza Batista-Navarro, Sophia Ananiadou)
Geographic entities extraction from biological textual sources (Moisés Alberto Acuña-Chaves)
Another symposium of note was Semantics for Biodiversity Science: Taxon Names & Traits. Key papers included:
What's in a name? Sense and reference in digital biodiversity information (Joakim Philipson)
Creating computable definitions for clades using the Web Ontology Language (OWL) (Gaurav Vaidya, Hilmar Lapp, Nico Cellinese)
Globally Unique Identifiers for Names (organized by Chuck Miller and Richard Pyle) included papers of interest to BHL:
Reviewing data integration and mobilisation using name reconciliation and identifier services (Nicky Nicolson, Robert Turner, Abigail Barker)
 Implementing Name Identifiers for the World Flora Online (Chuck Miller)
Identifiers for Biodiversity Informatics: The Global Names Approach (Dmitry Y. Mozzherin, Richard Pyle)
The Catalogue of Life Editor's View on Globally Unique Identifiers for Names (Yuri Roskov)
Names and identifiers in the CyVerse cyberinfrastucture (Ramona L. Walls)
Utilizing Unique Identifiers for Taxonomic Concepts (Jeff Gerbracht)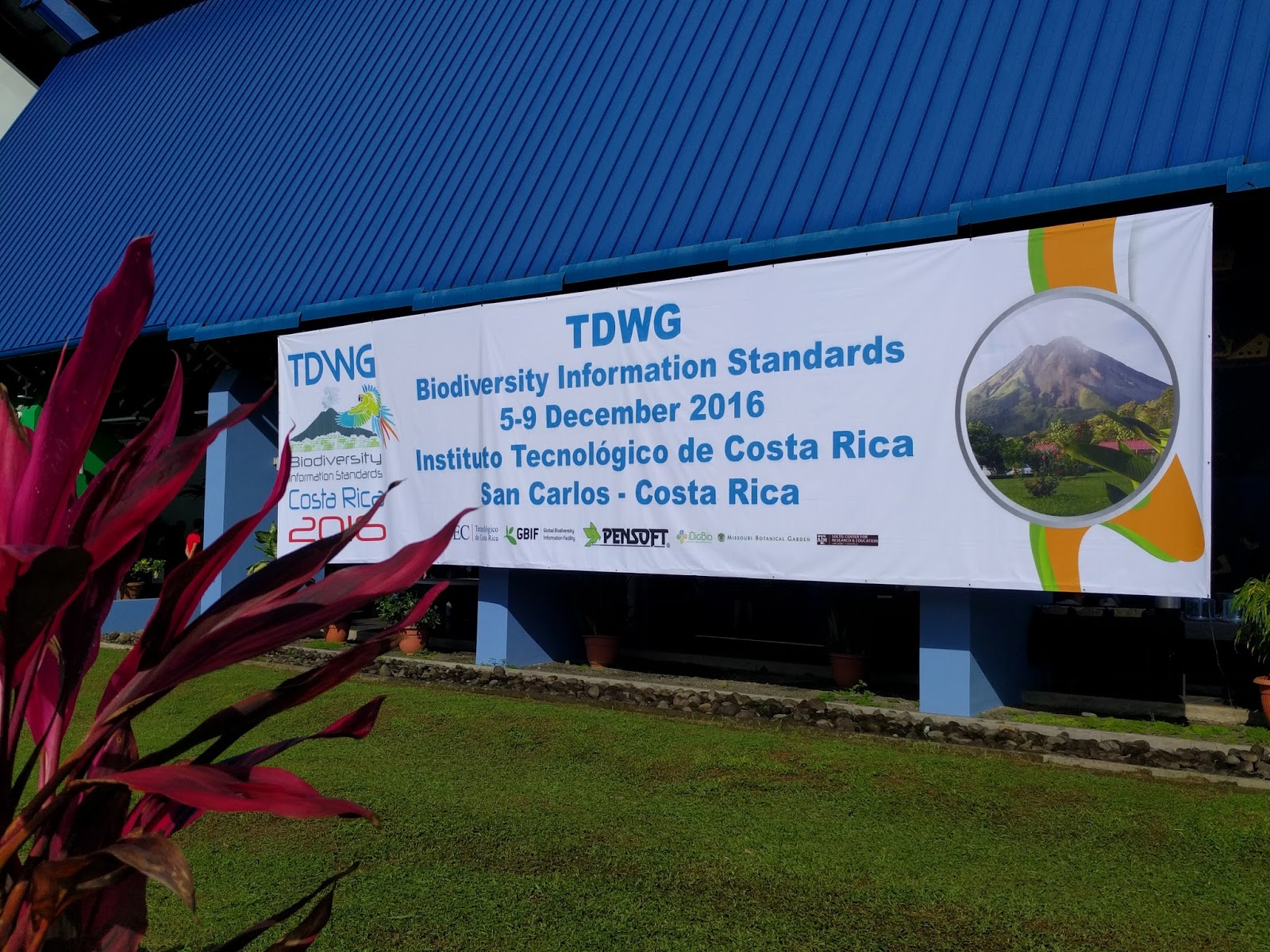 Two papers of interest in the contributed papers session were  a historical review of TDWG and a paper  describing a new publishing practice that relies on extraction of highly relevant details (species descriptions, for example) from longer publications.
TDWG Then and Now (Arturo H. Ariño, Anabel Pérez de Zabalza)
Nanopublications for biodiversity: concept, formats and implementation (Lyubomir Penev, Éamonn Ó Tuama, Viktor Senderov, Pavel Stoev, Teodor Georgiev)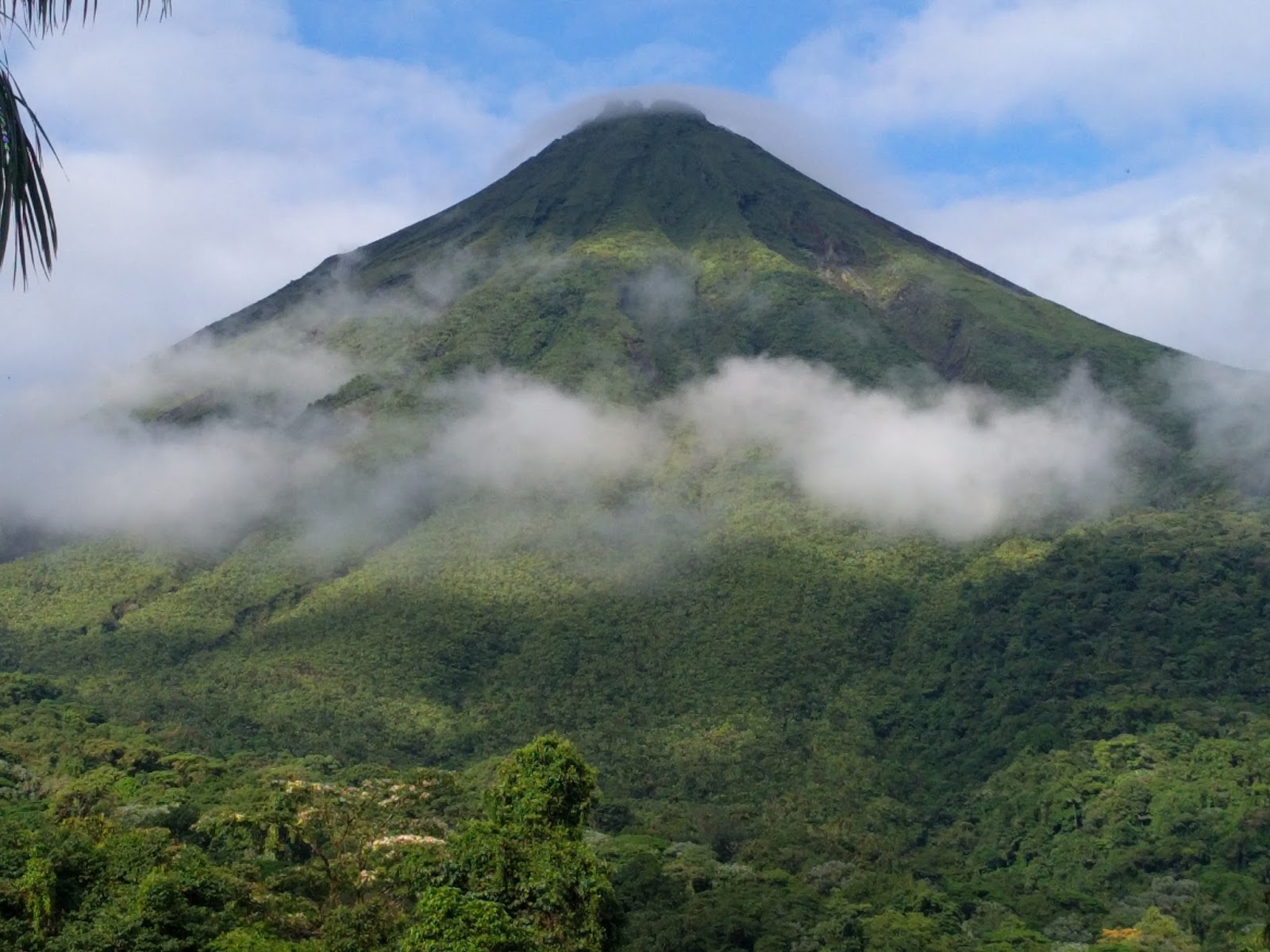 Volcán Arenal
A highlight of the meeting was the TDWG 2016 Bioblitz at the nearby Texas A&M; Soltis Center. The bioblitz helped to create a biodiversity snapshot of TDWG 2016. Participants were encouraged to take the opportunity to observe and to post their pictures of local biodiversity. The event took place in a torrential rainstorm, but the event still provided some observations and camaraderie.
There were other opportunities to see some of Costa Rica's amazing biodiversity, among those sighted were: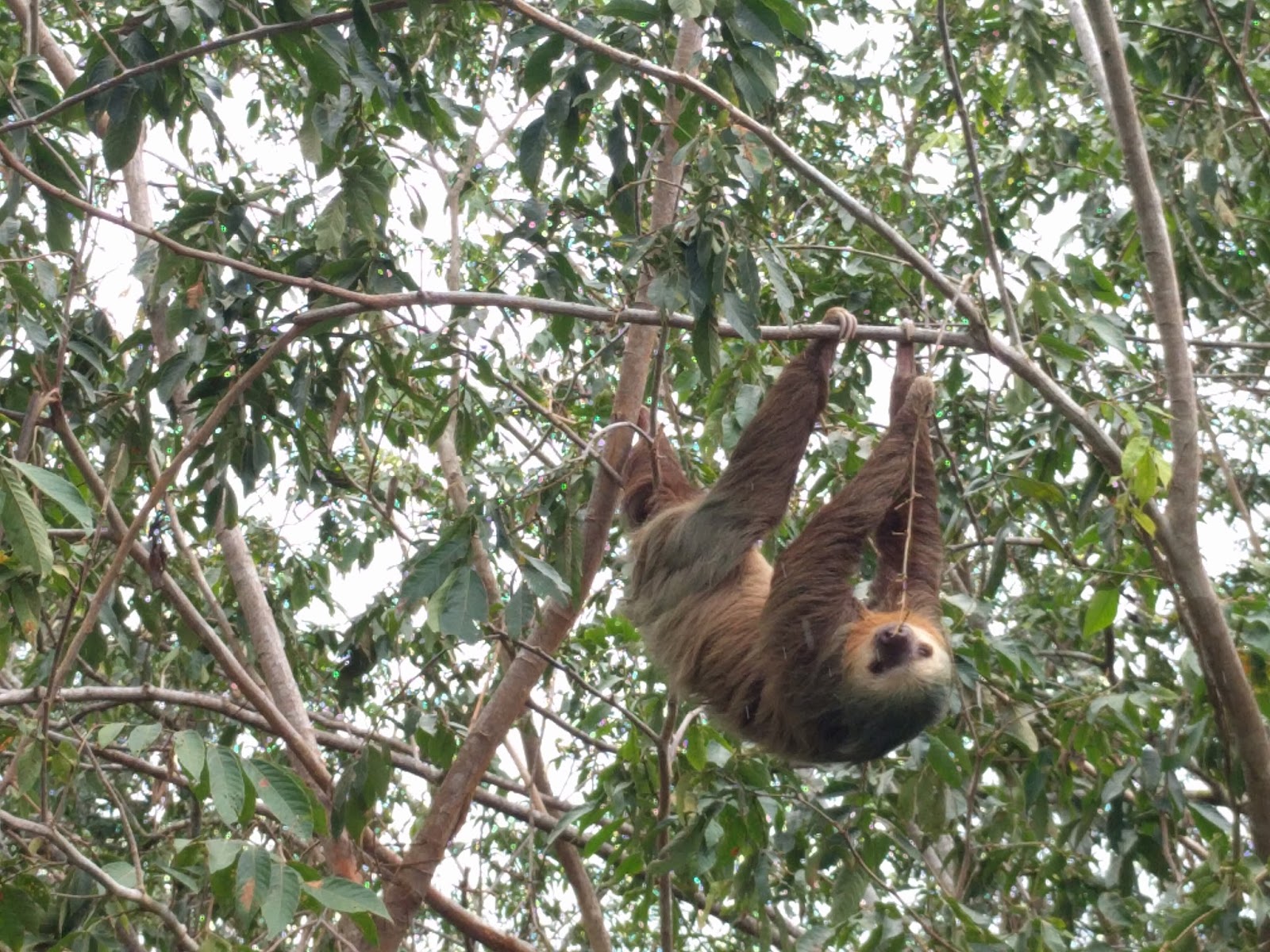 Two-toed Sloth
(Choloepus hoffmanni)
Mammals
Three-toed Sloth (Bradypus variegatus)
Two-toed Sloth (Choloepus hoffmanni)
White-nosed Coati (Nasua narica)
Mantled Howler Monkey (Alouatta palliata)
Spider Monkey (Ateles geoffroyi)
White-throated Capuchin (Cebus capucinus)
Long-nosed bat (Rhynchonycteris naso)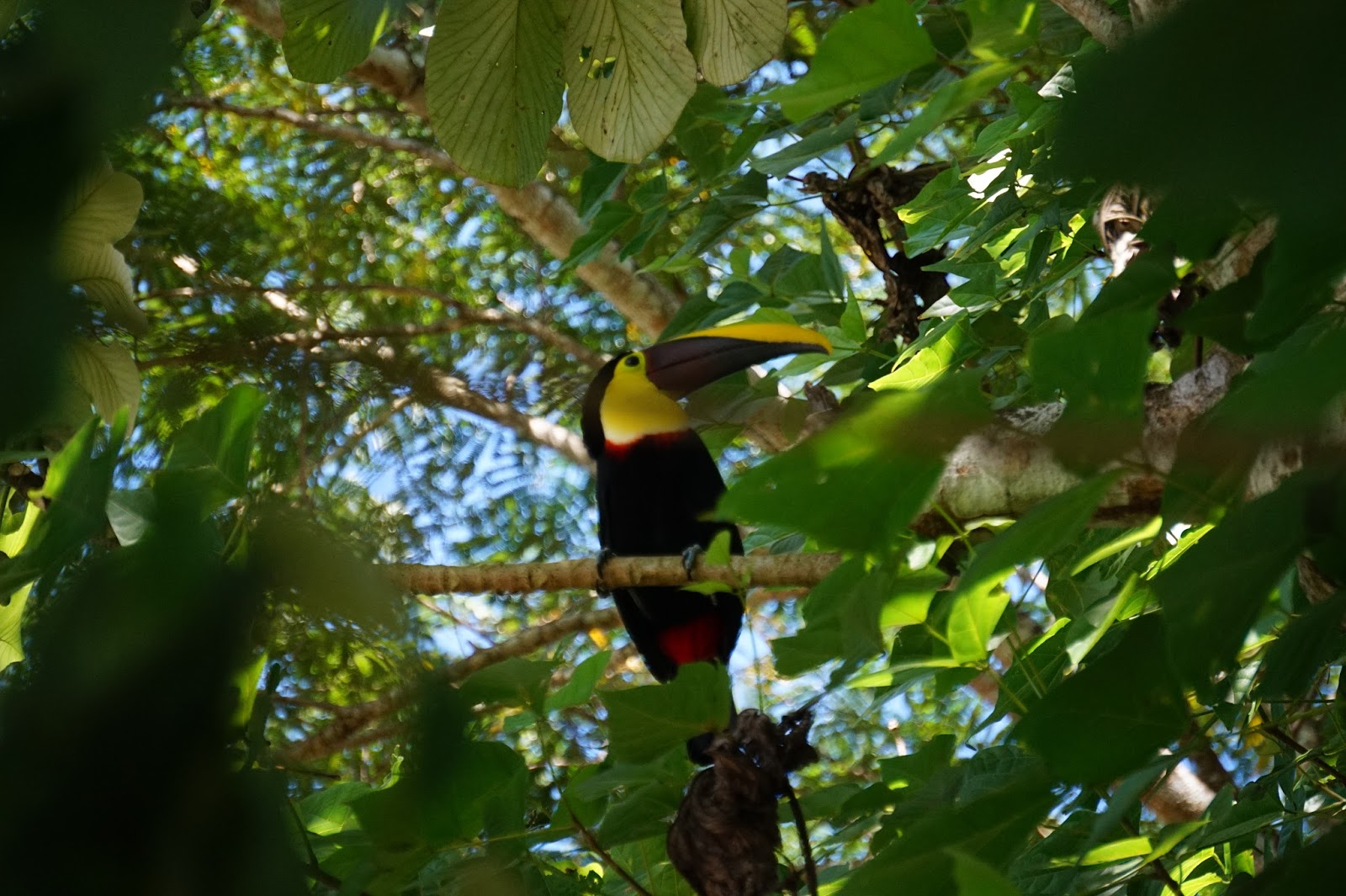 Yellow-throated Toucan
(Ramphastos ambiguus)
Birds
Wood Stork (Mycteria americana)
Little Blue Heron (Egretta caerulea)
Cattle Egret (Bubulcus ibis)
Snowy Egret (Egretta thula)
Northern Jacana (Jacana spinosa)
Turkey Vulture (Cathartes aura)
Groove-billed Ani (Crotophaga sulcirostris)
Yellow-throated Toucan (Ramphastos ambiguus)
Green Kingfisher (Chloroceryle americana)
Anhinga (Anhinga anhinga)
White Ibis (Eudocimus albus)
Boat-billed Heron (Cochlearius cochlearius)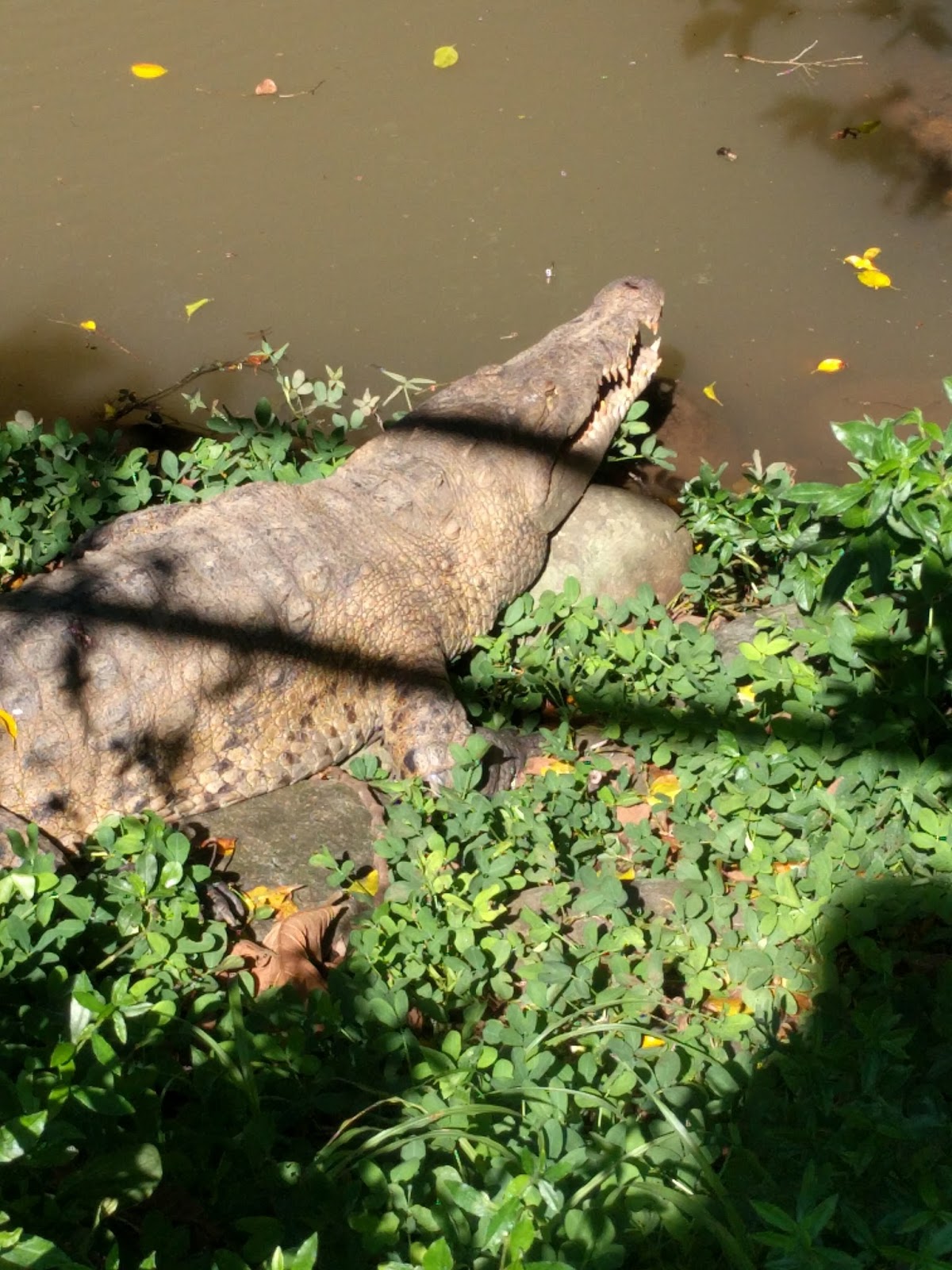 American Crocodile
(Crocodylus acutus)
Reptiles
Spectacled Caiman (Caiman crocodilus)
American Crocodile (Crocodylus acutus)
Emerald Basilisk (Basiliscus plumifrons)
Black River Turtle (Rhinoclemmys funerea)
Common Snapping Turtle (Chelydra serpentina)
Green Iguana (Iguana iguana)