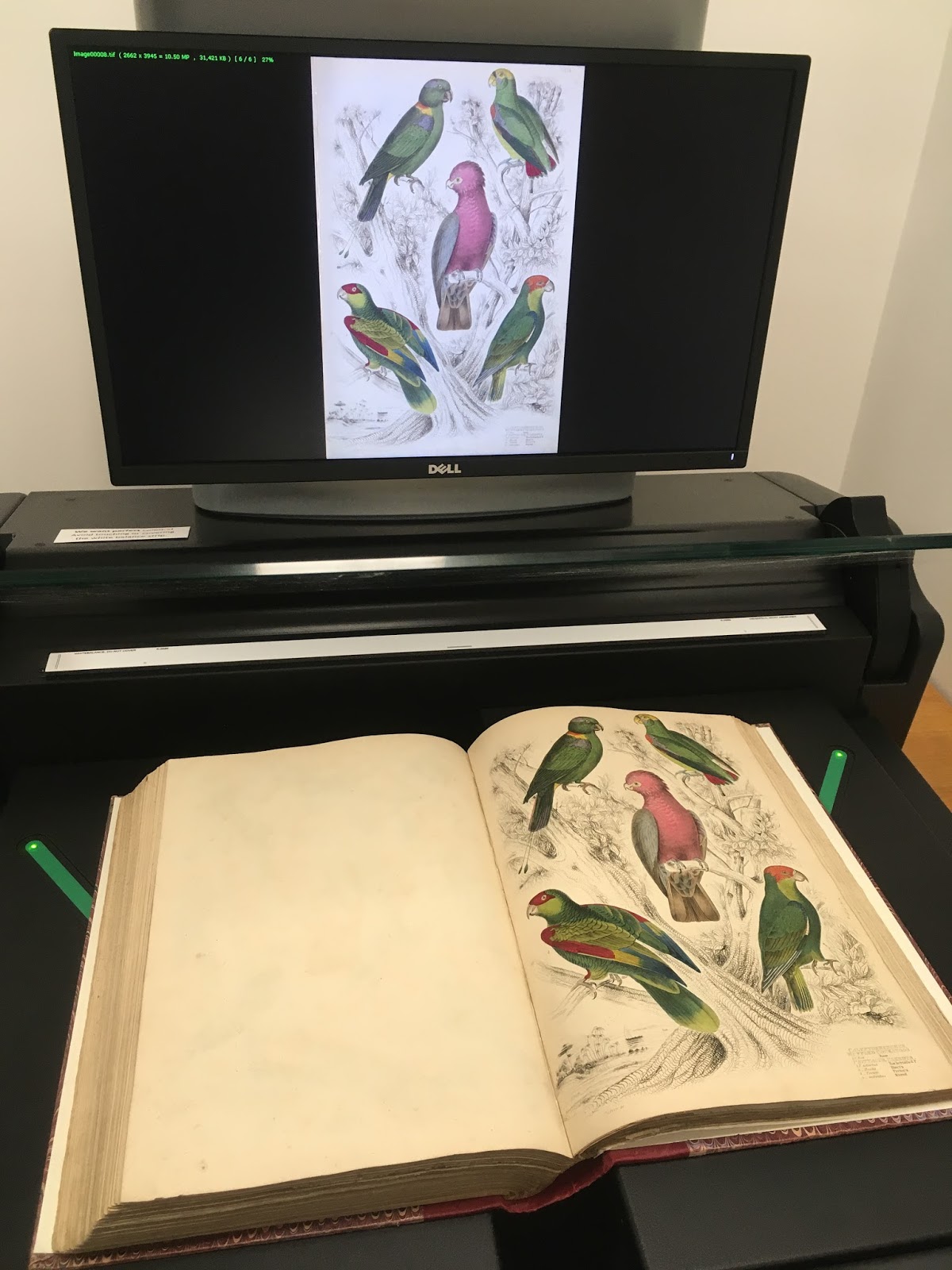 New Zeutschel OS 16000 scanner purchased by BHL Australia. Book being digitized is: The animal kingdom of the Baron Cuvier, enlarged and adapted to the present state of zoological science. 1839. By Baron Georges Cuvier. Photo Credit: Nicole Kearney.
In 2011, Australia joined the Biodiversity Heritage Library and, led by Museums Victoria, began to digitize the rare books, historic journals and archival material related to Australia's biodiversity, and to make them openly available online.
There are now 15 Australian organizations contributing to BHL and over 300 worldwide. These include museums, herbaria, royal societies, field naturalists clubs and government organizations.
Just this week the number of volumes digitized for BHL by Australian organizations surpassed 1,000, amounting to over 200,000 pages. The great majority of this digitization work was done by the BHL Australia team at Melbourne Museum. We have a fabulous team of volunteers who scan the pages and prepare the digitized books for upload online.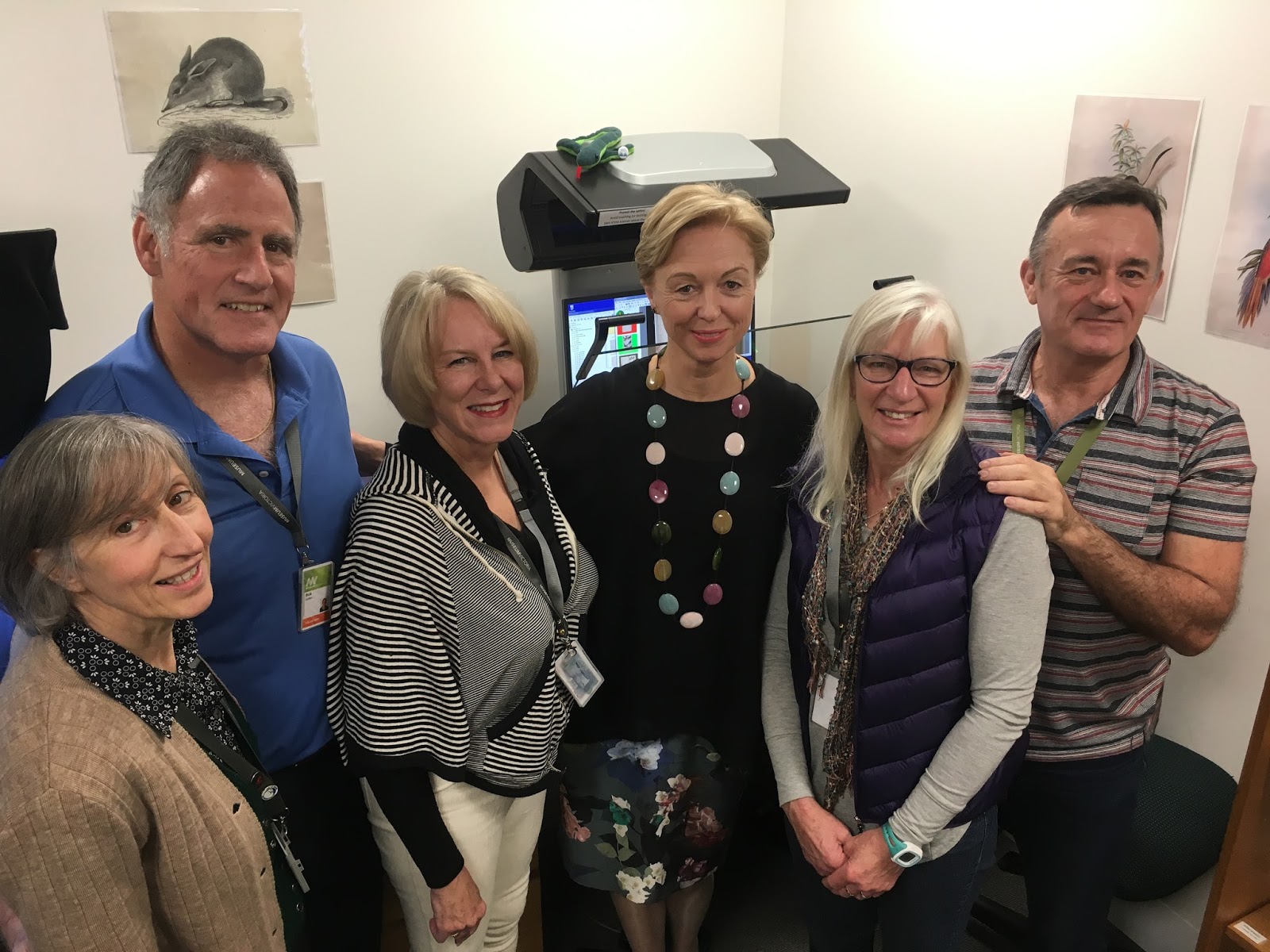 BHL Australia volunteers with Museums Victoria CEO Lynley Marshall (center) in front of the new BHL Australia scanner. Photo Credit: Nicole Kearney.
In the 6 years we have been doing this work, there have been dramatic advances in digitization technology, both in hardware and in software. We are therefore very excited to announce that BHL Australia has just purchased a new scanner.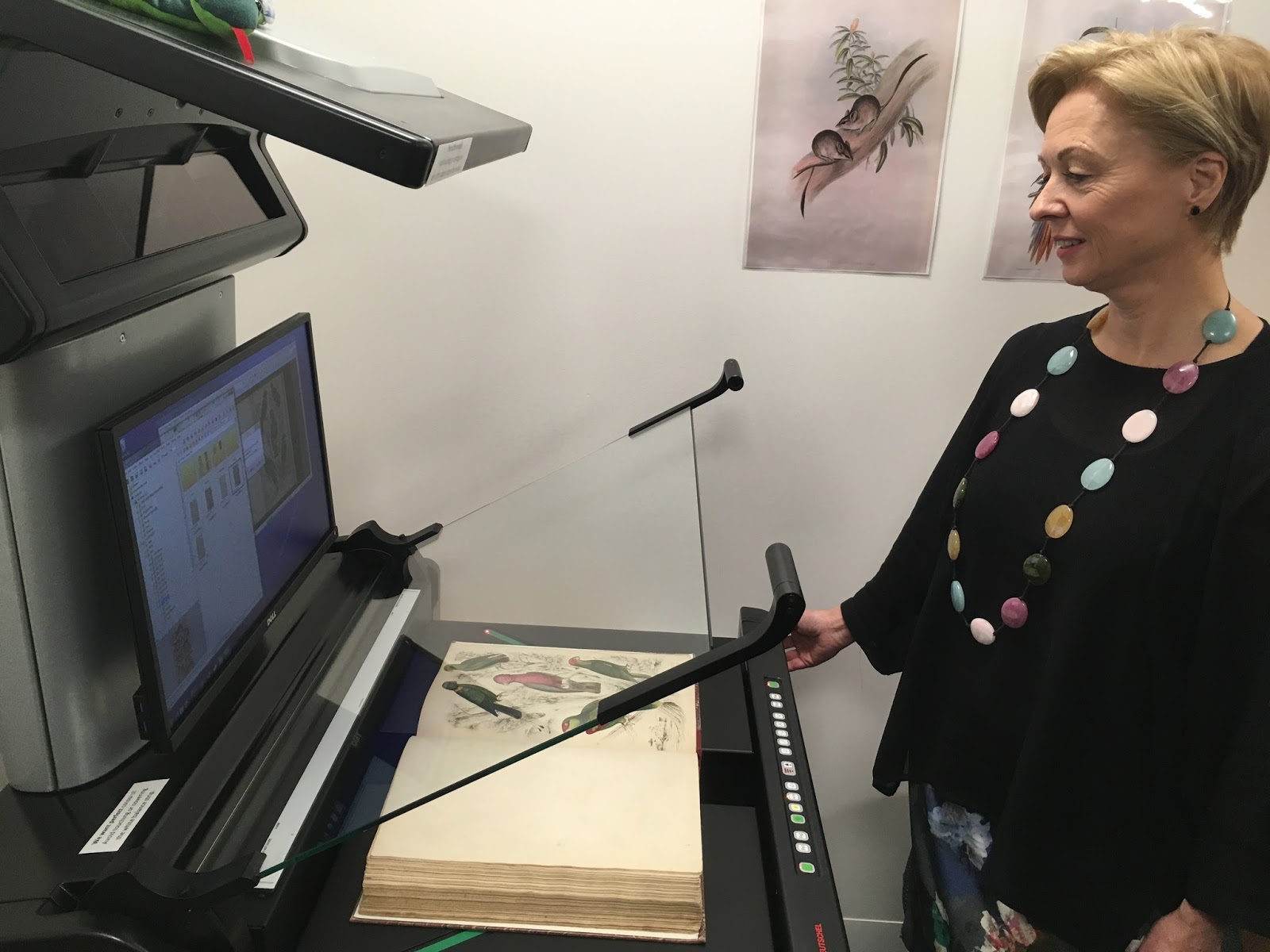 Museums Victoria CEO Lynley Marshall scanning the first page for BHL Australia on the new scanner. Photo Credit: Nicole Kearney.
To celebrate the arrival of the new scanner, the Museums Victoria (MV) library hosted an Open House on 24 May, inviting MV staff to learn more about BHL, see a display of rare books from the MV collection, and see the new scanner.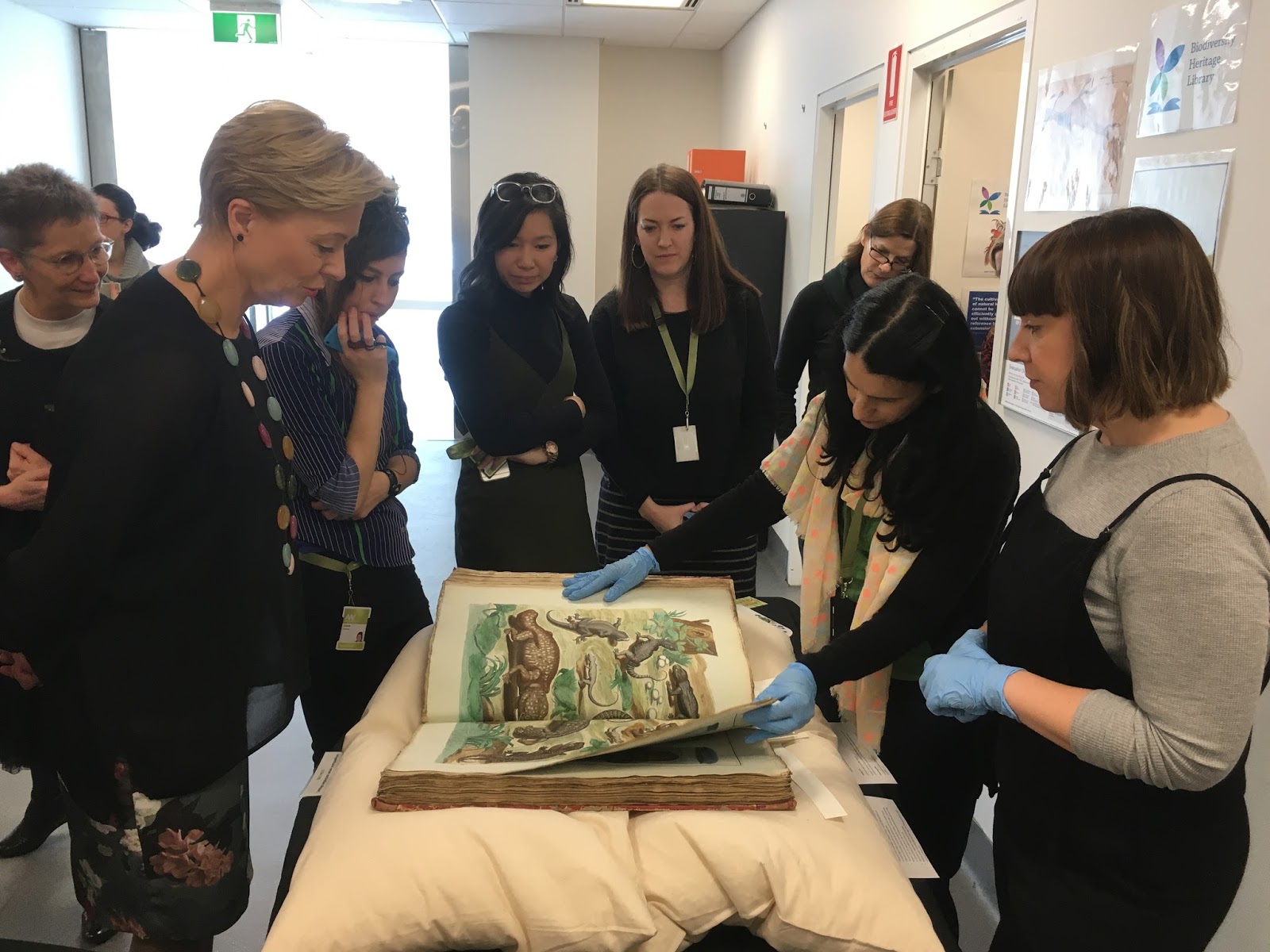 Visitors exploring rare books from the MV collection during the Open House. Book on display is: Thesaurus rerum naturalium. 1734-1765. By Albertus Seba. Photo Credit: Nicole Kearney.
The scanner, a Zeutschel OS 16000, will increase both the quality and quantity of our scanning work, and will automate much of our post processing. This will allow us to further expand our project and to make even more of Australia's biodiversity heritage literature available online, so stay tuned for the next 200,000 pages!
Peruse the BHL Australia collection.
BHL Australia is funded by the Atlas of Living Australia.