Welcome to 2015! We're excited for another year to see BHL continue to grow and improve. We have lots of great things planned, particularly in the global sphere. Stay Tuned on our blog, Twitter and Facebook to learn more!
Today, we thought we'd take the opportunity to look back over 2014 and highlight some of the great things we've accomplished. It's been a good year, and we have lots to be proud of!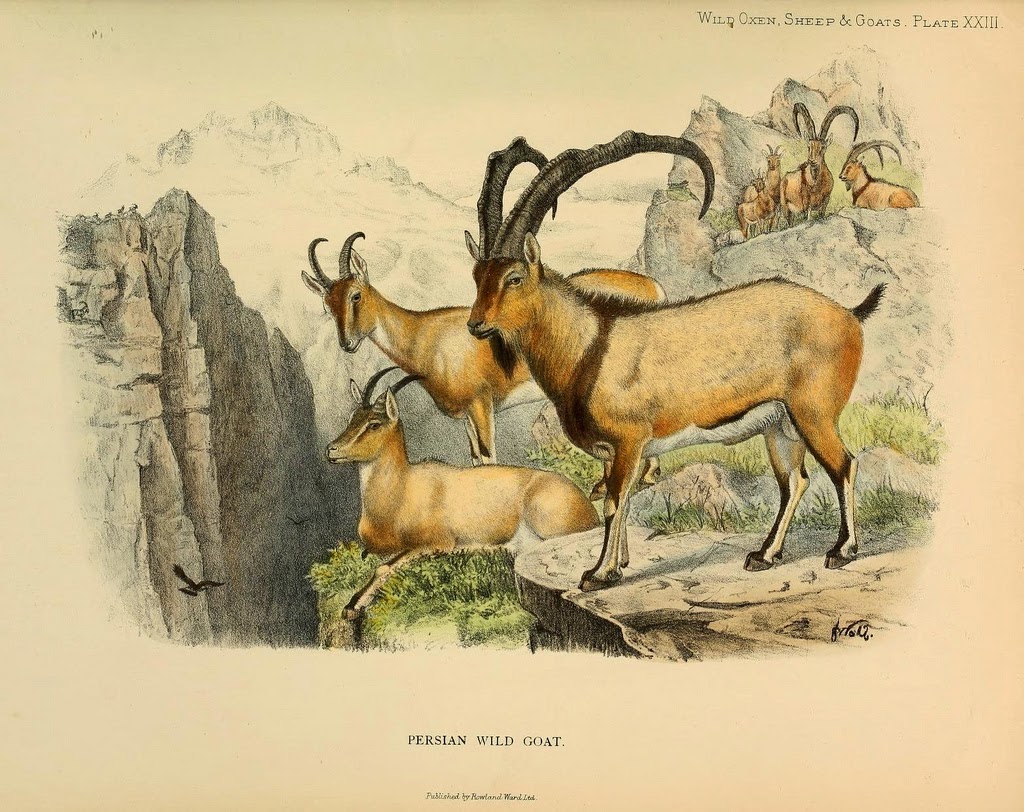 February 19, 2015 marks the Chinese New Year, with this the Year of the Goat. "Persian Wild Goat." Lydekker, Richard. Wild oxen, sheep and goats of all lands, living and extinct (1898). http://biodiversitylibrary.org/page/9370249.
Collection Growth
This year, BHL collections grew to over 45 million pages of open access, biodiversity literature spanning over 500 years of scientific exploration and discovery. We added over 2.7 million new pages to our corpus in 2014, which included 119 new in-copyright titles, shared via Creative Commons licenses. Check out some of the post-1923 titles in BHL.
Also in 2014, our Flickr collection grew to include almost 94,000 free, open access natural history illustrations provided under Creative Commons licenses. Over 5,500 images were added this year alone. Let's see if we can reach 100,000 by 2016!
Consortium Growth
BHL welcomed many new members and affiliates this year, including Washington University, University of Illinois at Urbana-Champaign,  the Natural History Museum of Los Angeles County, the Chicago Botanic Garden, the USDA National Agricultural Library, and BHL Singapore through the National Library Board, Singapore.

We're featuring some of our Member and Affiliates' favorite contributions to BHL in our Book of the Month series. Take a look!

Global Developments: Not only did BHL welcome a new global node this year (BHL Singapore), but BHL Australia, led by the Museum Victoria, ramped up their participation, and BHL Africa began scanning via IA machines for BHL. Stay tuned for more news about global growth soon!
BHL also strengthened its partnership with The Field Book Project, which aims to improve access to scientists fieldbooks. This year, BHL ingested over 270 fieldbooks from The Field Book Project into our library, which are accessible alongside the fieldbooks and manuscripts contributed by our BHL members and affiliates.
Technical and Website Developments
Social Media and Outreach
We're excited about all we will accomplish in 2015, and look forward to sharing new developments with you on this blog,
Twitter
,
Facebook
, and our
Newsletters
. You can help support ongoing collections growth and program activities through a
tax-deductible donation
. Curious why historic literature and BHL are important to modern scientific work and conservation activities?
See our blog series
.