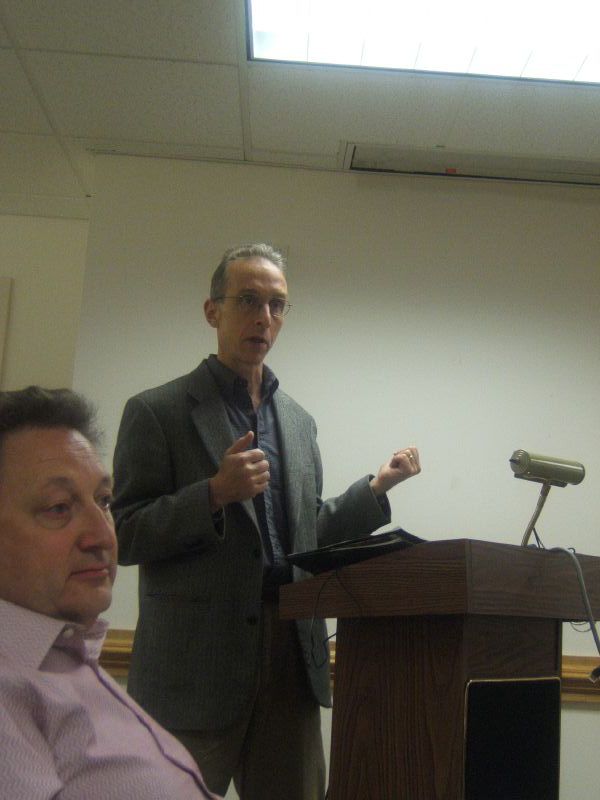 Graham Highley (left, Natural History Museum;
and Tom Garnett (right, future
BHL Program Director, Smithsonian Libraries)
On June 12, 2006, representatives from the first ten partners of the just forming Biodiversity Heritage Library met in Washington at the Smithsonian Institution to plan for the formation of the BHL.
Representatives from the Smithsonian Libraries; the Missouri Botanical Garden; the Natural History Museum (London); the Marine Biological Laboratory / Woods Hole Oceanographic Institution Library; the American Museum of Natural History; the Royal Botanic Gardens, Kew; the Ernst Mayr Library of the Museum of Comparative Zoology; and the Field Museum attended the meeting. Representatives from the two remaining founding institutions, Harvard Botany Libraries and the New York Botanical Garden, were unable to attend.
Also attending the meeting were Brewster Kahle of the Internet Archive, the longtime BHL partner in digitization activities; staff from OCLC; and representatives from a number of technology firms interested in the nascent work of the BHL.
Since 2006, BHL has grown from a group of ten founding institutions to a worldwide consortium of 23  Members and Affiliates in the US and the UK and global nodes in Europe, China, Brazil, Africa, Egypt, Mexico, Singapore, and Australia. We look forward to the next nine years, and hope to add many millions more pages to our library. Can we reach 100 million pages by 2024?
* * * * *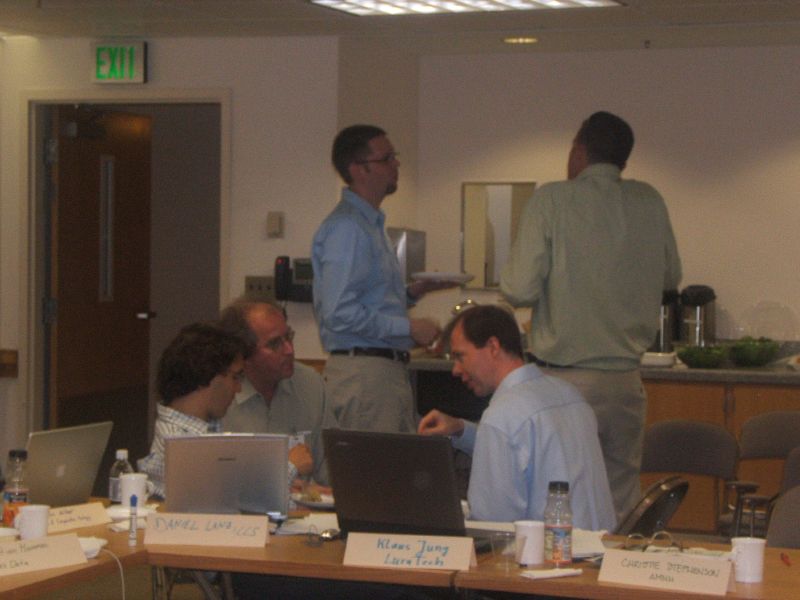 Rear left, Chris Freeland, Founding BHL Techinical Director

* * * * *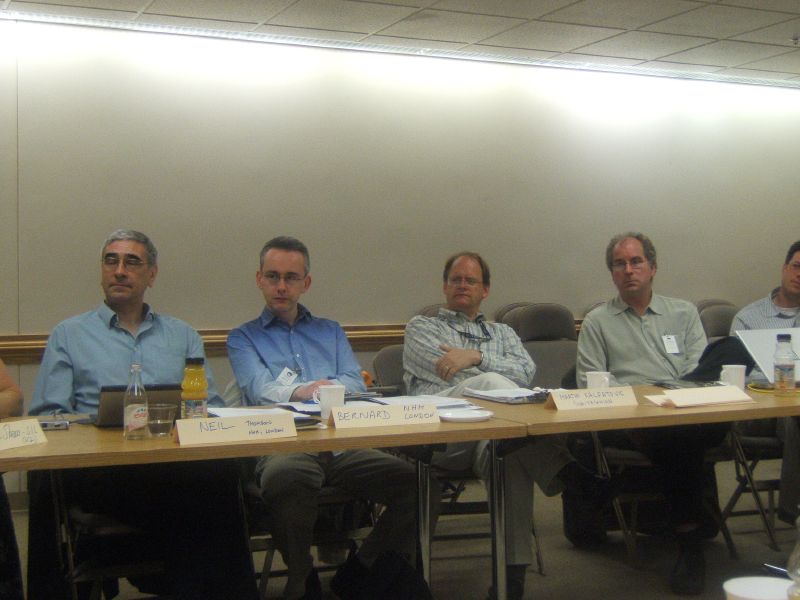 (left to right) Neal Thompson and Bernard Scaife (NH London),
Martin R. Kalfatovic (Smithsonian Libraries) and Brewster Kahle (Internet Archive)
* * * * *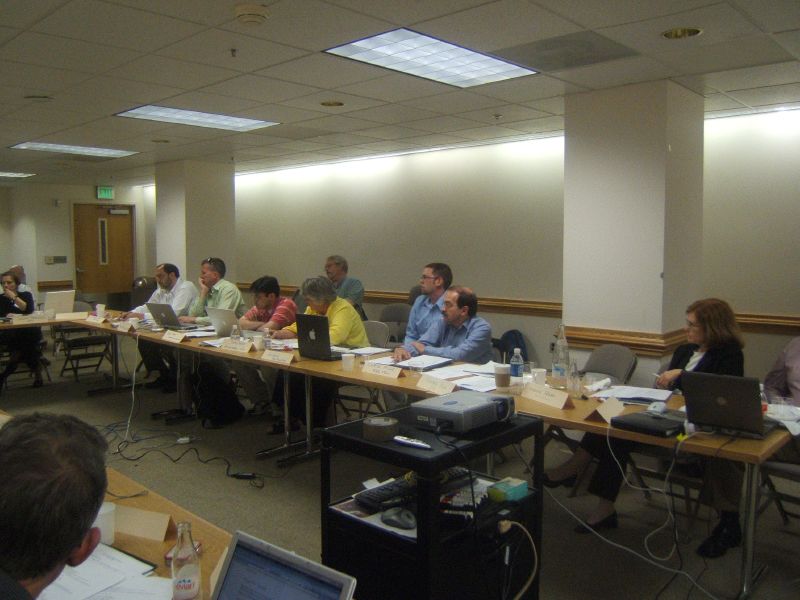 Attendees at the first organizational meeting for BHL.