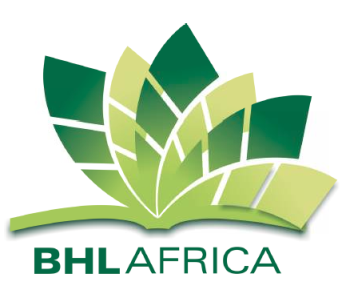 Almost two years ago, BHL Africa officially launched during a three-day workshop hosted by the South African National Biodiversity Institute (SANBI) at the Pretoria National Botanical Garden in Pretoria, South Africa. In the subsequent two years, BHLA has begun digitization at some participating institutions and has drafted a governance framework for the node. Recent developments, including a grant from the JRS Biodiversity Foundation and a new status within the global BHL community, have brought our colleagues significantly closer to achieving their vision of global access to biodiversity resources in sub-Saharan African institutions.
On January 30, 2015, the JRS Biodiversity Foundation, which is committed to enhancing the understanding of biological diversity for the benefit and sustainability of life on earth, announced an award of $150,000 to facilitate the growth of BHL Africa. JRS' support of BHL Africa began in 2011 with a sponsorship for African attendance at the BHL Life and Literature Conference in Chicago, IL, followed by additional support for the launch ceremony and corresponding workshop in April, 2013.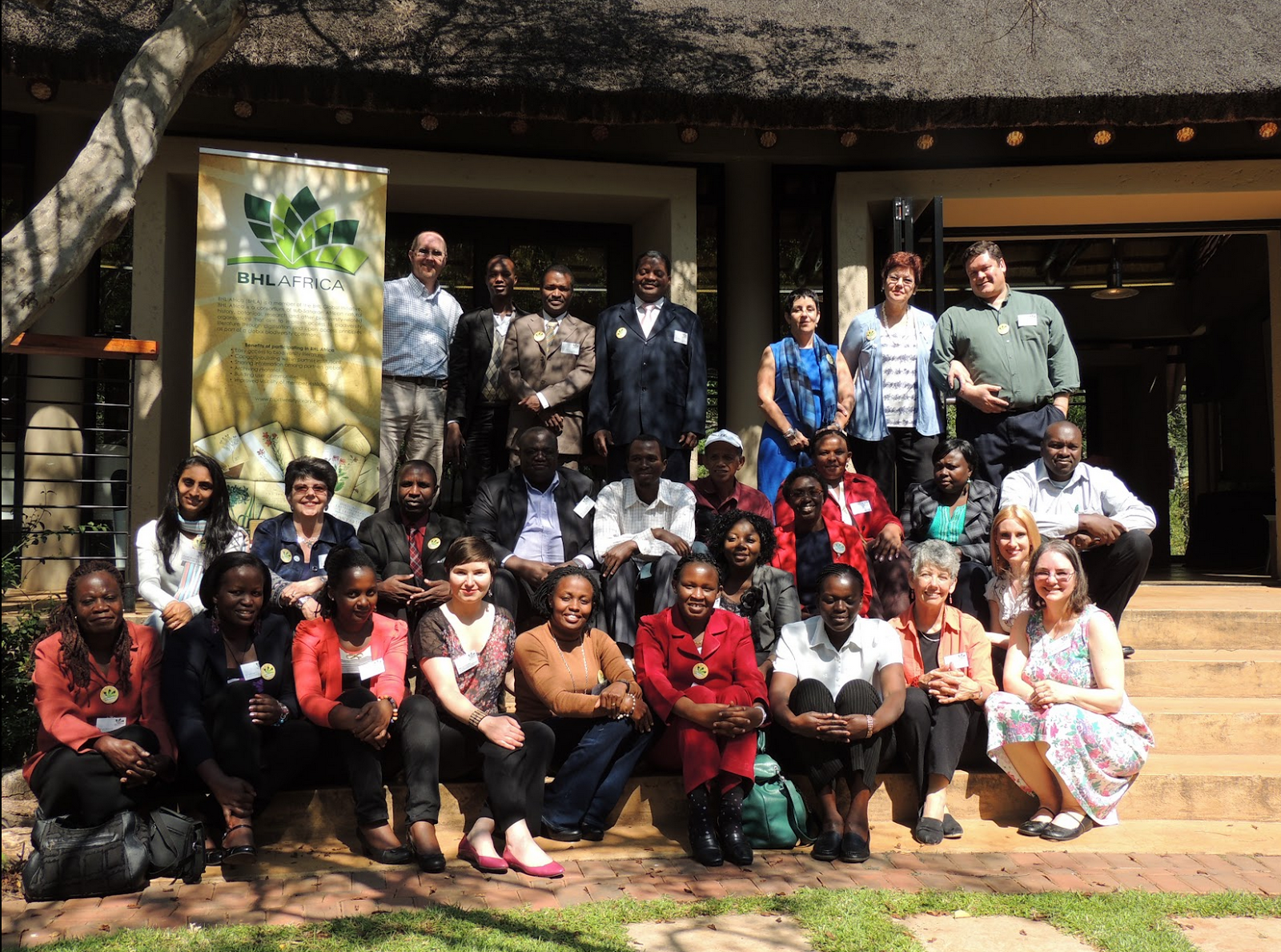 Group photo at the BHL Africa launch ceremony. Pretoria, South Africa. April, 2013.
Awarded to SANBI, this new grant will grow BHLA through assessment, collaboration, and digitization, resulting in a wealth of collections unique to African institutions being added to BHL. This new JRS support will allow BHLA to:
Conduct outreach to expand active BHLA participation through engagement with current members and recruitment of new participants
Improve communications and host workshops and trainings for 13 BHLA member institutions
Analyze the existing capacity for participation and content aggregation
Stabilize the governance of the organization and infrastructure through sustainability planning
In order to accomplish these objectives, Anne-Lise Fourie, Assistant Director of SANBI Libraries, Chair of BHLA and PI on the JRS Africa project, plans to survey current members and potential partners and conduct site visits to Kenya and Uganda to establish capacities and collection profiles. This information will help inform future trainings regarding identification of unique content for inclusion in BHL and the selection of digitization service providers.
Learn more about the project, planned outputs, and project staff on the BHL Africa web page on the JRS website.
We are also pleased to announce that BHL Africa has joined BHL as an Affiliate, following the example of BHL Singapore and BHL Mexico, which participate in BHL both as autonomous regional nodes and Members of the BHL. As an Affiliate, BHLA may participate in BHL committees, task forces, and working groups and will collaborate more extensively within the global BHL community. See a list of current BHL Members and Affiliates here.
We are thrilled at BHL Africa's progress and look forward to witnessing the continued growth of the project.
Contributions from BHL Africa
Current BHL Africa partner contributions to the BHL Collection include: